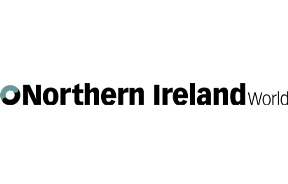 As last minute discussions continue to finalise contracts with some of the biggest names in show business, ahead of tomorrow's long-awaited unveiling of the programme of events, what is certain is that next year has the potential to transform the city's fortunes. Already it is known that massive events, such as the Turner Prize, will take place here.
Leading the call for people to get behind the UK2013 bandwagon is the director of St Columb's Park House, Brian Dougherty, who described the opportunities opening up for Londonderry as a result of the programme of events as "a watershed".
"It is not before time and the city should be excited. It is a huge watershed for the city. The programme is very balanced with a wide range of content. People had ample opportunity to engage and there are still opportunities to get involved. In the short time that the Culture Company has had they have done an impressive amount of work. It is still a work in progress and the Arts Council had a grant out at the moment to allow groups to contribute to next year.
"The announcement tomorrow will show what a range of events that will happen," he said, highlighting the Ulster Scots planned Tattoo, the 50th Anniversary of Caw and the Fleadh.
"Each group has imaginative activities and is trying to embrace the whole city and encourage participation and there is also going to be an enhanced sports programme including cricket, soccer and GAA. A key aim of the Culture Company was to get 100 per cent participation," Mr Dougherty said.
At the time of going to press The Sentinel has learned that big names who will be visiting the city include Ry Cooder and Elvis Costello, plus Radio 1's Big Weekend.
The programme launch coincides with a worldwide boost for the city, as the Lonely Planet guide has rated it as the fourth best place in the world to visit next year, a move that comes so soon after the Culture Company's Head of Marketing was suspended.
l Culture Minister learned of council's move through media - See page 6