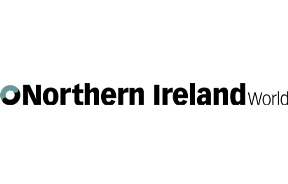 There will be a special Northern Ireland connection in this air display, which will be piloted by Belfast born Flight Lieutenant, Mike Leckey, Midair Squadron Chief Pilot.
Mike Leckey was born in Belfast in 1965, where he was educated at the Belfast Royal Academy and Queen's University in Belfast.
In 1988 Mike joined the Royal Air Force and on completion of flying training in 1991, he was posted to fly the Canberra T17 on 360 Squadron. He remained here until 1994 when the Squadron was disbanded.
After completing the Qualified Flying Instructors course at Scampton and Cranwell in England, Mike was posted to Northumbrian Universities Air Squadron at Leeming. Here he gained his A2 instructors category and in 1997 was posted to 39 Sqn to be the Sqn QFI in the Canberra PR9. Survey detachments to Zimbabwe and Norway soon followed along with operations in the Balkans and Iraq.
Whilst in 39 Sqn, Mike joined the Battle of Britain Memorial Flight (BBMF) and spent nine years displaying the Lancaster and Dakota. Highlights of his time on BBMF include flights over Buckingham palace in both types and being part of the 65th anniversary of D-Day over the Normandy beaches in the Lancaster.
In 2003, Mike was posted to Defence Elementary Flying Training School at Barkston Heath, staying here for a year before being posted back to 39 Sqn, once again as Sqn QFI. It was here that Mike flew the last ever operational RAF Canberra sortie over Afghanistan.
Mike is currently living in Lincolnshire with his wife and family and is a Leadership Instructor at the RAF College, Cranwell.
He has 5500hrs flying experience, of which 2700hrs are on the Canberra.
He will fly the Squadron's Canberra PR9 alongside his duties at Cranwell. He is also involved in the Lincolnshire Aviation Heritage Centre and taxis the Lancaster, Just Jane, on a regular basis.