Comedian Colin Murphy, alongside four other artists, feature in The Secret Artists as they compete to get into the Royal Ulster Academy - Northern Ireland's biggest art exhibition.
Creating for self-expression, identity or mental health, viewers follow them as they succeed or cope with rejection if their art isn't shown at the RUA - an exhibition which gives an opportunity for all artists - professionals and amateurs alike - to have their work on display at the Ulster Museum.
The Secret Artists, part of BBC Northern Ireland's new Season Of Arts, made by Three Rocks Productions and Lennox Productions, follows five artists hoping to have their work selected from the competitive open call.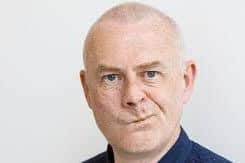 For the first time ever, cameras have been allowed behind-the-scenes at the 142-year-old Royal Ulster Academy, including access to the judging process.
The five artists have been chosen from across Northern Ireland and each has their own story to tell. Comedian Colin Murphy took up painting during lockdown. Stephen Greer from Bangor, convicted of drug offences and formerly a paramilitary member, learned to paint in prison.
For anxiety-sufferer Amy Wyatt and her mother Alice, a survivor of abuse, both also from Bangor, ceramics and print-making are more than hobbies: they're life-lines. Farmer Thomas McNeill from Coleraine makes giant sculptures as a means of self-expression.
"The exhibition gives artists the power to launch successful careers - as unknown artists get the opportunity to share wall space with some of Ireland's biggest stars," documentary director Hilary Fennell, "however, the standard is incredibly high and, out of over 2,000 works submitted to the open call only 200 will be selected. Some of our five artists have never had work in such a prestigious show before, so it will be nerve wracking to see which, if any, of them get in."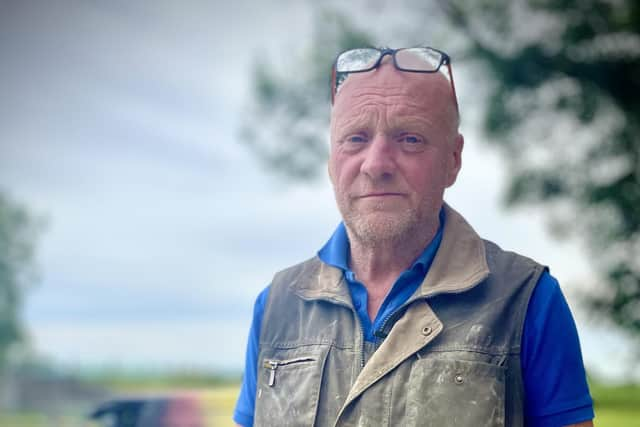 The programme follows the artists through the process of creating an artwork to finding out whether or not it has been accepted.
The Secret Artists available on BBC iPlayer from February 1 and will also be shown on BBC One Northern Ireland on Wednesday, February 8 at 10.40pm.