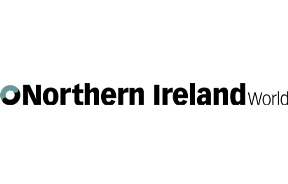 Rosemary Breen, who teaches in St Anthony's Primary School, has signed up to play the role of the Minister's wife (Vi Moore). This is the first show that the Primary Three teacher has took part in a show with MADS. Rosemary is married to Kevin and they have four children of which Caitriona, her eldest daughter, will also be performing in Footloose.
Karen McConville, who has a degree in English and Drama, will join the Footloose cast as Lulu Warnicker. Karen has taken part in various shows with MADS such as Blood Brothers and A Peace Of History. Karen is married to Tommy and they have three children. One of her daughters, Holly is also a valued member of MADS.
Laura Robinson, a long serving member of MADS and who runs a successful speech and drama class in St Anthony's Centre will perform on stage as Ethel McCormick. Laura has performed in many of MADS shows including lead roles in Sound of Music, Les Miserables and Dirty Dancing.
Footloose will be performed five times at St Anthony's Centre, Craigavon. The show will be staged over two weekends, opening on Friday, September 2 at 7.30pm. The show will continue that Sunday at 7pm, on Friday, September 9 at 7.30pm and Saturday, September 10 at 8.45pm (note over 18s only - wine reception). The show will close on Sunday, September 11 at 7pm.
Tickets are available at a cost of £6 with the exception of the Saturday night performance in which tables are available at a cost of £10 per person. Tickets can be purchased from St Anthony's Centre or Print Business Supplies or the box office on 3831 6496.