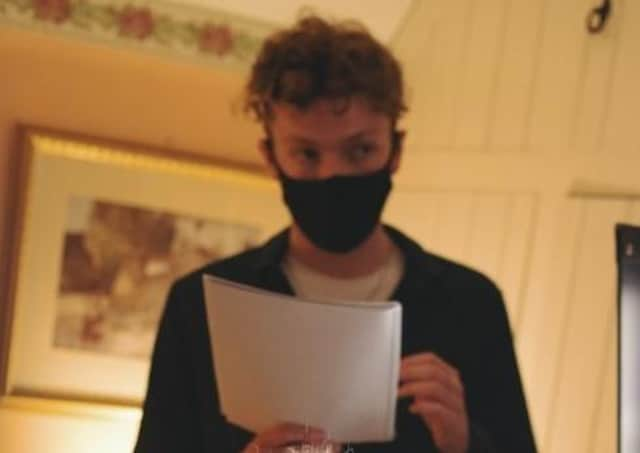 'Roy', written and directed by Ross and long-time collaborator Tom Berkeley, stars the BAFTA winning Harry Potter and Game of Thrones actor David Bradley alongside All Creatures Great and Small star Rachel Shenton.
Roy tells the story of a reclusive widower (David Bradley) who looks for brief moments of companionship by cold calling strangers from the phone book. But when he accidentally dials the number for adult hotline worker Cara (Rachel Shenton), an unlikely friendship is born.
Writer/director Ross grew up in Castlereagh and attended Grosvenor Grammar before heading off to train as an actor in London. With a long held passion for storytelling, Ross is now pursuing his ambitions in both acting and writing/directing.
Speaking of the film, he said: "There was a real poignancy to making a film about isolation just as the country got to grips with the national lockdown - it gave everyone working on the film a real sense of what our central character was living with everyday. To be totally clear, though, this is not a film about the pandemic. I think we all need a break from that. This is a story full of hope and humour and I think that's something we're all hungry to see on our screens right now."
Harry Potter, Game of Thrones, and Broadchurch fans are excited to see the beloved character actor take on the title role of the film. On working with BAFTA winner Bradley, Ross explained: "It was an honour to have an actor of David's calibre lead our debut film, and we're delighted with the response it is getting so early on in its journey."
Ross is confident that the film industry here will continue to grow. "It's an exciting time to be working in Film and TV in Northern Ireland " he said. "The success of prime time shows like Derry Girls, Bloodlands and many more just shows that this wee place has plenty of stories to tell. Long may we continue to tell them on an international stage."