NI baker Mark Lutton: tears were for leaving Great British Bake Off pals, not cake disaster
NI baker Mark Lutton bid sayonara to the Great British Bake Off this week and shed a few tears as he left the show.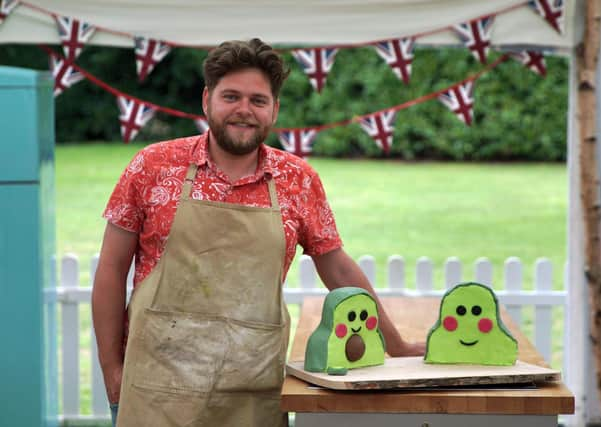 In Tuesday's night's episode of the baking competition on Channel 4 Mark became the sixth baker to leave the tent during Japanese week after what judge Prue Leith described as "a disaster of a showstopper".
Of his experience 32-year-old Mark, who grew up in Portadown and now lives in Liverpool where he is a project manager, said: "I did get quite emotional on leaving, and I think that was because you go through such a long process, and don't take stock of how far you have come.
"I feel honoured to have been part of Bake Off in 2020 and I hope my appearance in the show has brought some pride to Portadown, and Liverpool.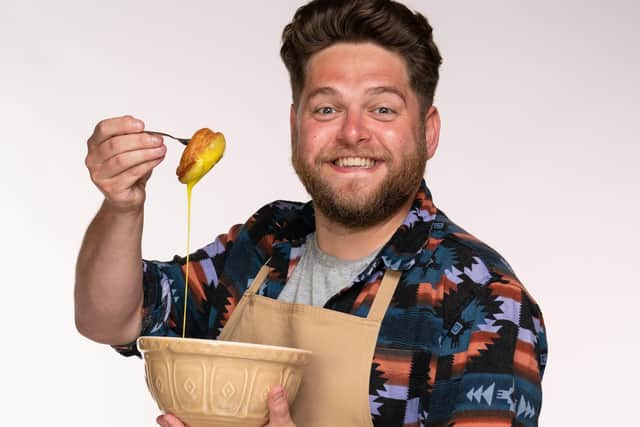 "I am sorry I couldn't go all the way for them, but I gave it my best for both of them."
Filmed during lockdown, it was a Bake Off like no other: "We were each other's family and support network in there and when it came to saying goodbye each week to a departing baker, it was tough. We quickly tuned into each other, particularly for those who were without their immediate family.
"The tears weren't ultimately about cake, it was about leaving this Bake Off commune that we had lived in for so long."
Of presenters Noel and Matt he said: "They really weren't what I expected, they are totally lovely off camera as well.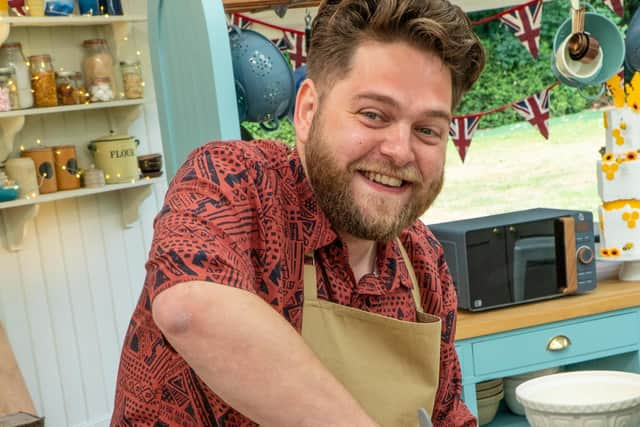 "I really liked them both and got on really well with them throughout the filming."
He said his best moment overall was getting positive comments from Prue and Paul: "That was the highlight for me. Going into bake off, I really wanted to produce something that they liked, and I'm glad that they did.
"Meeting all the other bakers and coming away with 11 new friends is the biggest thing I will take away from the tent.
"On the night I left we had Karaoke in the Bakers Bar at the Hotel, which was pretty ironic considering I left in Japanese week.
"I sang 'Islands in the Stream' with Laura – it was really good fun but also pretty emotional."
He said: "I got Star Baker in Chocolate week and that was an amazing high for me throughout my experience. I wanted to get past Week One, and to get to Week Six and a Star Baker accolade I feel I have achieved everything and more that I wanted to.
"I've realised through my bake off journey that baking is not something I just want to do as a hobby. I enjoy it so much and would love it to be an even bigger part of my life."
• Mark joins Jo Brand and Tom Allen on The Great British Bake Off: An Extra Slice on Friday at 8pm on Ch 4.