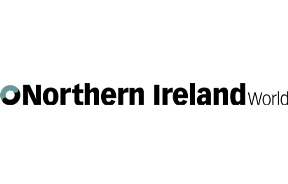 Headliners Nasa Assassin are no strangers to the local scene – a hugely entertaining live act who combine intense riffs, deceptively catchy tunes and a wicked sense of humour – resulting in that rare beast – a metal band that everyone can enjoy!
The boys recently released their second EP 'Set the Controls for the Heart of the Flat', and have been confirmed as playing this year's Sunflowerfest.
The fact they are one of very few acts to be playing a third year running is testament to their standing as a live band.
Special guests on the night are Like Statues – a progressive alternative rock outfit from Lisburn who last year won the Music Quest competition at the Island Arts Centre, and are another band who can boast an intense and passionate live show.
Also playing is St.Hellfire – a loud, raw and energetic rock'n'roll band led by Mark "Fanjo" Fannin, and also featuring members of much missed Lisburn rockers Fisto. Pure "pedal to the metal" music - and a lot of fun.
Opening the night, and playing their first ever SONI Lisburn show is a brand new alt-rock quartet from Dromore – 20 Second Century, who late last year won the Citybeat "Next Big Thing Competition", and are being helped with their career by the Oh Yeah Centre in Belfast.
Doors open 8.30pm, and admission is £4.50. For information on the gigs join the guys on Facebook by searching Soni Live, or check www.myspace.com/onesonimusic.
The team is also hard at work organizing Sunflowerfest 2012, which takes place near Hillsborough on the weekend of 17-19th August. The second wave of acts in the amazing line-up has just been announced – drop by www.sunflowerfest.co.uk to check it out. Tickets for the Fest are available at all SONI shows.