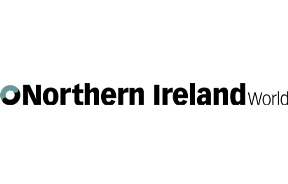 Former No Mean City front woman Jilly is set to perform her first live show with her new band in the next month.
The singer is excited to show her fans new material.
She said: "We're getting ready to put our music out there. I can't say too much about the live show but it will be very important. I have been in contact with people on the mainland, something could happen."
She remembers performing whilst growing up in Portrush.
She said: "My first love was singing. I remember being three years old and singing into a toy microphone to Top of the Pops. It was always something I'd been interested in.
"I went down the whole X Factor route. I was only 18 or 19 at the time and I went two years in a row. It's not like the TV makes it out to be, you have to go through five producer stages before you get to the panel. I had sang to Louis Walsh before and he still wasn't a fan, but Simon Cowell liked me. Sharon Osbourne also liked me, but didn't think I was ready yet. The whole time the producers bum you up and when you're refused it's kind of soul destroying. It damaged my confidence, so I stayed away from music at that point for a while.
"After that I made the top 40 in the BBC's 'I'd Do Anything' talent show. Again, this was a huge amount of stress. You would get a song at 8pm one night and you would have to learn it for 8am the next morning. Although it was shown on TV as weekly shows, a person was eliminated every day backstage.
"Then I moved here, and through mutual friends met the guys who would be in my first band, No Mean City. Within three weeks we had a set list and were performing our first gig."
Although No Mean City was short lived, the band were only together for 11 months, they had a lot of success. The band played 120 gigs, including huge rock festivals, such as Download and T in the Park.
Jilly said: "The festivals were experiences of a lifetime. I still talk about them on a regular basis because it's still very vivid in my mind. We had to spend three weeks in a van with no showers so we had to basically wet wipe. I was the only girl in the band but my band mates were very entertaining characters. It wasn't glamorous but if I could do it for a living I wouldn't care what it meant."
Each member of No Mean City had different music tastes, which came out in their music.
She said: "I wanted the band to have a commercial aspect behind it and I have so many different music tastes. I wanted it to be successful and get airplay. The boys liked bands such as Paramore and Blink 182 where as I listened to Gwen Stefani from No Doubt.
"I try not to be like any one in particular and try to come up with ideas on my own, something the band and I would all be happy with. I listen to a whole range of music, house, electro, classical rock, soul, the only criteria is that it's good. I've been listening to a lot of Sleigh Bells, Prince, The Bangles and Nirvana. I've always been into Nirvana but I've got back into them again recently. We try to keep in touch with popular music at the time, like Skrillex at the moment, but we don't want to go down the Dubstep route."
Jilly is a solo act, but like other artists she uses a band name.
She said: "I have a really close relationship with my band so I don't want to exclude them. This way if they want to leave and work with their other projects, all I need to do is bring in a musician.
"When No Mean City finished I felt like I had an opportunity taken away from me so the want to start something was quite instant.
"I've collaborated with a few people over the past year. I've found it difficult to find people who have the same feelings as me.
"Then, I didn't want to wait on anyone anymore so just continued. Paul Palliser played the drums in No Mean City and he's now in Wyldling. I don't know how I could do this without Paul, he's like a little brother. "
Paul is not the only one in the band Jilly is in close contact with. Her boyfriend, Glenn Rosborough also plays lead guitar and is a main collaborator on Jilly's new music.
She said: "I was looking all that time for collaborators and he was standing in front of me that whole time."
Glenn is the front man of Intermission and was signed by Warner through Karma 45.
Jilly said: "The response for the new band has been immense. We only got our music online in the past three months and we already have 700 fans with around 3,000 views, most of which were during the first 30 days. It has been one hundred percent positive in terms of the fans, public and media. But at the same time people still don't know I exist and because I'm under a new name I've lost some fans who followed in the past."
But by using Facebook, Twitter and other social networking sites Jilly is regaining her old fans as well as gaining new ones.
"I would like to ask people to check out my page and show some support. I'm one of those people who try to get as involved as I can with the fans and I try to reply to everyone. If you take the fans away the opportunity to get something wouldn't be there.
"Our first gig will be whenever we feel ready, which will hopefully be in the next couple of weeks. I want to play a small gig like Masons or Sandino's first. I prefer smaller venues like them compared to the Nerve Centre because they have a close atmosphere.
" If I don't succeed I'm going to keep trying because my experiences in the past few years have showed me that it can be real."
News on Jilly and Wyldling can be found on most social networking sites such as Facebook, Twitter, Tumblr and Youtube.