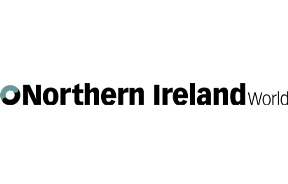 Kilraughts Churchyard bookcover. INBM38-14S
Her fourth publication on local cemeteries, the comprehensive volume focuses on the family history behind each headstone in Kilraughts Old Church Graveyard. As with her previous works (Ballymoney Old Church Graveyard, St. Patrick Parish Church and Derrykeighan Old Church Graveyard) the book is aimed primarily at the genealogy market, providing information that is unpublished and, until now, almost impossible to find.
Dorothy has painstakingly studied all of the headstones, many of which, to untrained eyes, would be completely illegible. Each inscription is carefully transcribed and beside it on the page is a photograph of the grave. Below these details, the author then reveals the story of the family – dates for births, marriages and, of course, deaths; where they lived; who they were related to; their occupation and, occasionally, an anecdotal tale or published account of events linked to their life.
Aside from genealogists, anyone who lifts Dorothy's accomplished work will discover that Kilraughts Old Church Graveyard is also a place rich in colourful history and well worth a visit.
"Kilraughts Old Church Graveyard" by Dorothy Arthur will be available at a discount price on the night of the book launch only; thereafter, it can be purchased from Ballymoney Tourist Information Centre, Ballymoney Town Hall or by visiting www.ballymoneygraveyard.com .
To coincide with the launch of her book, on Sunday, 28 September at 2pm, visitors will have a unique opportunity to join Dorothy on a guided tour around Kilraughts Graveyard. Dorothy will take visitors to see a selection of the more interesting headstones and reveal the stories of the families that are buried in this fascinating old graveyard which is now carefully maintained by Ballymoney Borough Council. The tour is free admission; no dogs permitted except Guide Dogs. Walking boots or heavy outdoor shoes are recommended as paths do not extend throughout the entire graveyard.