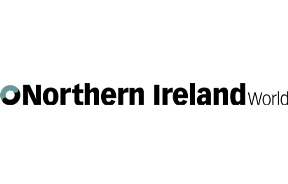 The local band, who have been making a name for themselves on the music scene over the last eight years, are delighted to be headlining the festival on the Saturday evening.
Mojo Fury, who have been constantly touring since the release of their album last summer, have performed with some of the top names in the music industry, including And So I Watch You from Afar. Now they are looking forward to a summer of festivals and gigs, kicking off with Pigstock next week.
"We are honoured to be asked to headline Pigstock," said lead singer Mike. "It is one of our favourite festivals.
"We were the main support on the Friday night last year and the whole vibe was fantastic. A lot of festivals are very commercial now but Pigstock is all about the music.
"Even if we weren't playing I would still be going as a fan. There are some great bands lined up and I enjoy going to see the other bands as much as playing on stage myself.
"It is a beautiful setting in Killinchy as well and it will be a great weekend."
A host of bands will also be playing over the weekend, including Silhouette, Fighting With Wire, LaFaro, More Than Conquerors, RunawayGO, Not Squares, Colly Strings and many, many more.
Pigstock started as a birthday party in a marquee in 2008. It was attended by 200 people. The following year saw huge demand for the event and crowds continued to grow, with the 2011 festival being attended by over 1500 people, enjoying some of the finest music Northern Ireland had to offer.
There will be 32 bands playing across three stages over two days, a food village, with the infamous Hog Roast and the Pigstock bar. Local art group Firsty will be helping to make it visually the most colourful and interesting Pigstock to date. Tickets, priced £35 for a weekend camping pass, £30 for Saturday camping pass and £20 for Saturday day tickets, are on sale now from www.pigstockfestival.co.uk.
If you can't wait until Pigstock, Mojo Fury will be playing a special, acoustic set at the No Alibis Bookshop in Belfast on Saturday night (May 26).