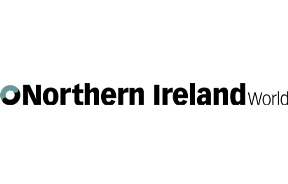 Perhaps best known for his amazingly popular cover of Steve Earle's Galway Girl, Mundy is a prodigious artist with a back catalogue of five studio albums, including the platinum selling Raining down arrows.
Mixing traditional, country, rock and pop styles into a seamless blur of energetic sound, Mundy first came to prominence in 1996 when his track 'To you I bestow' appeared on the Soundtrack to Baz Lurman's adaptation of Romeo and Juliet starring Leonardo Di Caprio alongside tunes from artists such as Radiohead and The Cardigans.
Albums 'Jellylegs' and '24 Star Hotel' were warmly received but his breakthrough Album 'Raining Down Arrows' made him a household name in the Republic of Ireland as it debuted at number 1 in the album charts and went on to achieve platinum status.
Organiser of Stendhal Festival Ross Parkhill said: "We have all been big fans of Mundy for a while now at Stendhal, we talked at length about getting him to play at our inaugural event last year, so we are all very pleased that we have landed him to play the Festival this year.
"He's just what we like, hard to pigeon hole, an artist that flirts between genres with ease and style while never losing the ability to get a crowd rolling in the aisles."
Mundy is joined at this year's Stendhal Festival of Art by a host of amazing artists including the legendary Henry McCullough who headlines the main stage on Friday August 17, Silhouette, Trucker Diablo, Rainey Boy Sleep, The Gorgeous Colours, Furlo, Pat McManus, Axis Of, The Innishowen Gospel Choir, Intermission, The Barley Mob and many, many more acts over 4 stages.
Tickets are on sale now. For full line-up details and more visit www.stendhalfestival.com