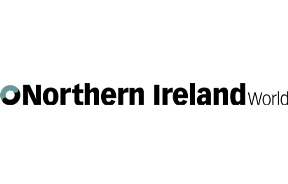 Outcast, the debut feature from director Colm McCarthy (Spooks, The Tudors, Murphy's Law), is a contemporary supernatural horror film steeped in ancient Celtic occult, mythology and mysticism.
Nesbitt plays Cathal, a mysterious and extremely dangerous man, on the trail of Irish Travellers Mary (Kate Dickie), and her son Fergal (Niall Bruton).
Mary and Fergal wind up living in a dingy flat on a run-down council estate in the suburbs of Edinburgh.
Shortly after arriving, Fergal makes friends with a pretty Scots-Romany girl called Petronella (Hanna Stanbridge) but it is a relationship his fiercely protective mother is determined to prevent from developing - and for a very good reason.
Nesbitt's character uses his own dark magic to trace his quarry and his arrival in the Scottish capital coincides with a spate of brutal murders on the suburban estate.
The killings appear to be the work of an inhuman beast and a connection to Cathal becomes apparent.
What remains to be seen is whether Cathal is responsible for the bloodshed and slaughter or if his mission is to prevent it.
Outcast is released on DVD on Monday, January 17.