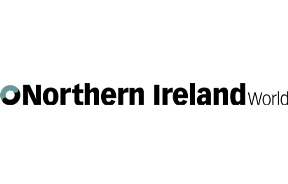 The band return to Ireland for the first time since selling out Belfast's Kings Hall and Dublin's O2 Arena in 2010.
This will be the tenth and final headline artist announcement for this year, making this year's Belsonic by far the biggest to date.
Paramore formed in Franklin, Tennesee in 2004, comprising vocalist Hayley Williams, bassist Jeremy Davis and guitarist Taylor York. Although their spunky blend of emo-pop and anthemic rock eventually made them stars on both sides of the Atlantic, Paramore began humbly enough at age 12 in Franklin, Tennesee, where local hangouts and a school talent show helped the young bandmembers hone their chops before graduating to higher-level gigs at area rock clubs.
The quintet's pop-influenced melodies and earnest charisma, not to mention Williams' powerhouse vocals, eventually caught the attention of Florida's Fueled by Ramen label, which signed the band and soon after released their landmark debut release 'We All Know Is Falling' in 2005.
The following summer saw the release of the band's sophomore album. Buoyed by the popular singles 'Misery Business', 'crushcrushcrush', and 'That's What You Get', the 'Riot!' LP turned Paramore into industry darlings, going platinum within its first 13 months and earning the band a Grammy nomination for Best New Artist.
Their third LP 'Brand New Eyes' was an international smash hit, going straight in at number one in both the UK album charts and the US Billboard 200, and cemented them as one of rock music's behemoth acts.
Tickets, priced £30, are on sale now from all usual outlets.