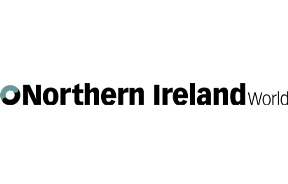 The show will be headlined by Lisburn/Belfast rockers Pay*ola, who are hosting something of a hometown 'Pre-Release Party' for their forthcoming Hope and Design EP.
The boys returned to gigging in mid-2011 after a break enforced by an injury to guitarist Nick Joseph, and have been making up for lost time with shows all over N.I, as well as Germany and Scotland.
The new EP features 4 of their finest songs to date, which are all streaming at www.reverbnation.com/payolarock - and this will be the ever first show during which they play all of the new tracks together.
Widely renowned as a quality live rock act, Pay*ola give every show their all, and it's always worth catching them in such intimate surroundings!
Special guests on the night are Lisburn's own The Couth – an alternative post-rock quartet with spiky, catchy tunes, the band are currently celebrating being added to the bill of Sunflowerfest 2012.
The lads are building a growing following, and a unique sound of their own - this will be a big year for The Couth.
Also on the bill, and playing their first ever Lisburn show is brand new Belfast outfit Superfiction.
This female-fronted melodic rock outfit features in their ranks Moira native Ali Brown – a one time Guinness World Record holder for non-stop drumming! Their sound is direct and immediate, and delivered with punch and passion.
Opening the show is Lion Man – AKA Mark Heffer – a well known fixture on the Lisburn scene as a member of Whanau, and an ex-member of Deadlights. This is the debut of his new solo alter-ego!
Doors 8.30pm, Admission is only £4.50, and for all info on SO:NI shows join them on Facebook by searching Soni Live.
The team are also working hard on Sunflowerfest 2012 – the initial line-up of which can be seen at www.sunflowerfest.co.uk – weekend tickets for the 17th-19th August, including camping can be purchased at all SO:NI shows.