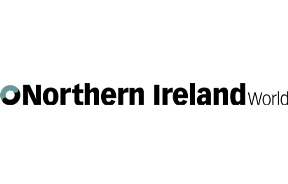 The famous "Portrush Flyer" steam train will operate from Belfast Central station to Portrush on Sundays 27th July, 10th and 31st August and 14th September.
RPSI operations officer, Mervyn Darragh explained: "Our steam train gives everyone a chance to recreate the summer excursion of the past. Our passengers will enjoy a relaxing journey through some of the best scenery this country has to offer, to arrive at the tourist town of Portrush with plenty of time to sample the seaside resort.
Steam trains with names like "The Portrush Flyer" or the "Atlantic Coast Express" were introduced in Northern Ireland by the London Midland and Scottish Railways, to add romance to travel in the early part of the last century.
Tickets cost £22 for adults and £15 for children and offer a full day excursion by steam train from Belfast to Portrush and back, with plenty of time at Portrush to take in the sights and dip a toes in the water.
The train is hauled by mighty steam locomotive "Merlin" and is complete with a dining carriage serving hot and cold drinks, snacks and a full bar.
Tickets are on sale from Belfast Welcome Centre (Tel: +44 28 9024 6609) or online from www.steamtrainsireland.com.