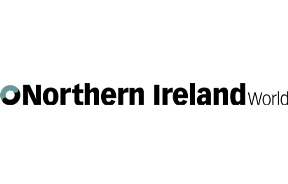 Now devoted followers of the famous Banbridge venue are preparing to reunite and relive the memories once again as the original Circus DJs and special guests come together for Circus Circus 2012 at Beach, Odyssey Pavilion Belfast, on Easter Monday 9 April!
Circus Circus holds a special place in the hearts of thousands of electronic music fans across the country.
Tape recordings from its hugely popular house music nights are still shared amongst friends, family, and acquaintances over the internet, while the tunes that were played by resident DJs Robbie Nelson, Jacko, Marty C and co. are fondly remembered and live on through online portals such as YouTube, Facebook and music forums, reaching old and new audiences alike.
As for Circus itself; the flame is to be reignited on Easter Monday when eight original DJs and special guests once again take to the stage on what is traditionally one of the busiest clubbing nights of the year.
DJs Robbie Nelson, Jacko, Marty C, Glen Molloy, Gleave, Dilly, and Computer dust of their records and spin six hours of the finest oldskool tracks to have graced the Circus turntables.
They are joined by one of Circus' most popular visiting acts, Flipped Out, who are flying in from England especially for the show.
Flipped Out's huge 90s singles 'Everybody Is Somebody', 'Love Bomb' and 'Basstab' were massive dancefloor smashers across Europe and their performances in Circus resulted in sell-out crowds descending on the venue.
Easter Monday is their first appearance in Ireland since Circus closed its doors!
DJ Computer says, "When Circus Circus opened in Banbridge in December 1991 the underground house scene came indoors from outside.
"Circus gripped people from day one and made an immediate impact. There was no hype around the opening but the club and crowds grew quickly.
"Word soon spread about this new club that was different…bringing unknown live acts, DJs, and new ideas to the youth of Northern Ireland.
"Circus consisted of house music, strobe lights, smoke machines…and an atmosphere like no other. People travelled from as far away as Portrush and even Dublin every Saturday night.
"Many of the people I met at Circus are still great friends of mine today.
"It was a benchmark club that has iconic status amongst its followers, resident DJs, and guest acts, to this very day. Circus Circus 2012 is going to be something very special indeed."
Circus Circus 2012 takes place at Beach, Odyssey Pavilion Belfast, on Easter Monday 9 April. Tickets are available via www.ticketmaster.ie and Ticketmaster outlets nationwide priced at £12 plus Ticketmaster fees. A limited number of special VIP tickets granting admission to the VIP balcony, along with a dedicated bar and toilets facilities, are available for £17 plus Ticketmaster fees.
Regular event updates are available by connecting with 'Circus-Circus Reunion' on Facebook.