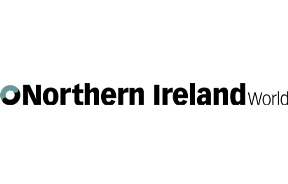 Andrew McCarroll took early retirement from teaching in Newtownards due to health problems. After a period of unemployment he decided, after a visit to a loved one's grave, to start a small service for people who find it hard to either get to the cemetery or cannot clean and maintain it.
The service is called: "We Tidy Graves" www.wetidygraves.com
"So far after three months and travelling to graves all over Northern Ireland we have had an amazing response to our work. The before and after pictures speak for themselves and everyone has been overjoyed at the results.
Not many people would think that working in a cemetery in all weathers would be an attractive prospect but Andrew loves the quiet and solitude of the work, it is therapeutic and so satisfying to walk away from a job well done that gives your customers such joy and happiness," said Andrew.
This work allows both Andrew and his wife Roisin the flexibility to continue the Charity work they do through 'Kate's Project' in Pattaya, Thailand. five years ago they started a scholarship program in the slums of this sex tourist city in the hope that education would give the children a better chance in the future. To date 450 children get uniform, school fees paid, books and a daily lunch while their families benefit from fresh water tanks, help with food allotments for self sufficiency and basic medicines. To fund this Andrew and Roisin must work in Belfast and they return regularly to oversee the project.