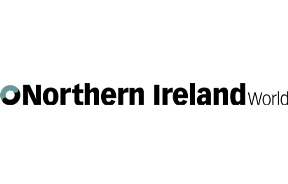 The quality and craft of the Blackstone Bar and Restaurant earned the Best Food pub at the Antrim Pub of the Year 2011 presentations recently.
Staff at the Blackstone are now looking forward to the Gala Awards Night at Belfast City Hall on November 16, where they will compete against other regional winners in a bid to be crowned the Best Food Pub in Northern Ireland.
This prestigious title is just one of a number of awards the Blackstone Restaurant has received since opening in 2003.
Proprietor Dominic McAteer told the Times that the secret to their success is to ensure they have the finest quality products.
The Blackstone seeks out local suppliers were viable, to ensure that it is of the highest quality.
It is this attention to detail which has made the bar not only one of the most popular in the borough but now one of the most successful in County Antrim.
Under the guidance of head chef Archie Stewart, the award winning food combines the best of Northern Ireland produce with classic methods of cooking to produce the finest quality cuisine.
The wide variety of choice on the menu means there really is something for every taste. Each dish is made using the freshest season produce all served at a reasonable price.
The evening menu runs from 5pm each day and offers a wide selection of dishes including vegetarian and gluten free options.
A friendly welcome is always on the menu at the Blackstone with helpful staff who are happy to help make your dining experience more comfortable.
The restaurant is open seven days a week and offers live music on Friday, Saturday and Sunday and it is advisable to pre-book at the weekend.