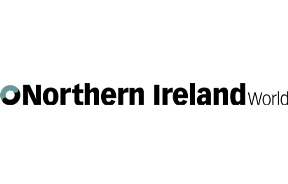 Under the direction of Stanislav Tchassov, former Principal dancer of The Bolshoi Ballet, this exciting and dynamic company of international first-class dancers has endeared itself to audiences and critics alike for its commitment to excellent artistic standards and for the dedication and energy of its talented dancers.
Set to Tchaikovsky's glorious score, enhanced by over 45 beautiful handcrafted costumes, The Nutcracker is ideal for audiences of all ages.
Highly respected, award winning dancers from Russia, France, Italy, Spain, and the UK will perform in this beautiful production which comes to The Braid Arts Centre, Ballymena, on October 26.
The magic of Christmas comes alive as Clara dreams that her toys come to life. The exciting moments of the ballet – spells of mysterious Drosselmeyer, growing Christmas tree, fearsome battle between rats and toy soldiers, transformation of the Nutcracker into a handsome Prince, stunning national dances from Arabia, China, Spain and Russia – all bring unforgettable celebration of excellent dancing and magical story.
Early booking is recommended.
Tickets are £14.50 and are available from The Braid Arts Centre on 028 2563 5900.