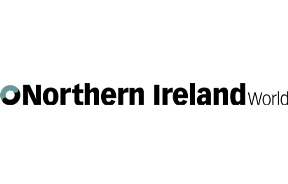 It was certainly easy to see why they are so popular when they performed at the Waterfront Hall on Sunday night, just the second night of their Autumn tour.
They had the audience literally dancing in the aisles as they brought some fun and light-hearted banter, together with impressive vocals and slick routine's that wonderfully displayed the group's professionalism and pure talent.
The Overtones hark back to a golden era of music, filled with wonderful harmonies, a belting bass tone and the traditional doo-wop of the 50's. Whether they are singing a classic like In the Still of the Night or Blue Moon, or their own take on current songs such as Rihanna's Only Girl in the World, Cee Lo Green's Forget You, taken from the album 'Songs to Save a Life' in aid of The Samaritans, or Madcon's Beggin', they bring their own style and sound that make well-known songs sound completely new.
The group are charismatic, talented and a joy to watch, and they certainly pleased the packed audience in the sold-out Waterfront Hall, as people of all ages called for more as the show came to an end.
With hits such as the wonderful Gambling Man, Good Ol' Fashioned Love, the group's own original tracks, and Why Do Fools Fall in Love included in the set, as well as new original tracks from the forthcoming new album Good Ol' Fashioned Love - the Platinum Edition, the guys had the crowd on their feet, singing and dancing along. Screams rang out as they walked through the audience as the performed a beautiful rendition of The Longest Time, with the group's Irish star Timmy Matley taking a little longer than the rest to return to the stage as the popular singer took time to chat with fans.
Charming, funny and incredibly talented, it's clear that The Overtones will just become more and more popular.