Coleraine drama group Bannsider Productions present exciting play 'Constellations' at Flowerfield Arts Centre
Marianne is a quantum physicist. Roland is a beekeeper. They meet. They hit it off. Or maybe they don't. They go home together. Or maybe they never speak again...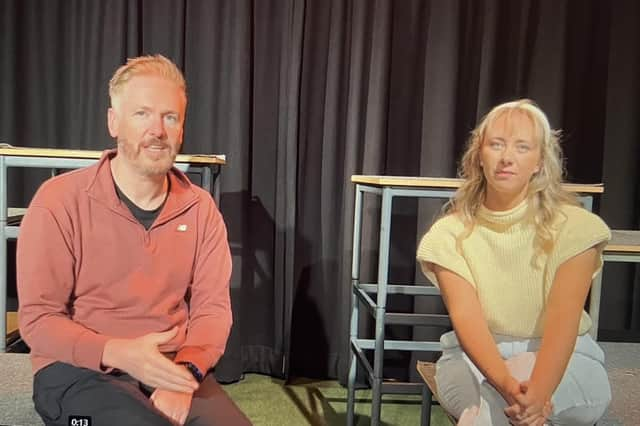 That's the idea behind a West End smash hit play which is being brought to the Causeway Coast by a local drama group called Bannsider Productions.
Every decision you have and haven't made exists in a parallel universe of infinite possibilities. Epic yet intimate, this funny, sharp and heart-breaking play asks which of our choices make for a life well lived.
The brainchild of Coleraine drama teacher Alan McClarty, Bannsider Productions will present Nick Payne's multi-award-winning Constellations in Flowerfield Arts Centre, Portstewart, from October 12-14.
Alan, who plays a beekeeper called Roland, appears alongside another Coleraine drama teacher Donelle Reynolds who plays Marianne, a quantum physicist.
Tickets are on sale now priced at £14 (£12 concession) plus booking fee from www.flowerfield.org