The real-life words of the title are the last ones spoken by sixteen-year-old Daniel Spargo-Mabbs to his mother.
That night he attended an illegal rave and later died after taking MDMA. That fateful evening is told through the real words of his school friends and family.
'I Love You, Mum - I Promise I Won't Die' was commissioned by the charity set up in Daniel's memory to raise awareness about the danger of party drugs. It is a fast-paced, tragic, vibrant piece of verbatim theatre.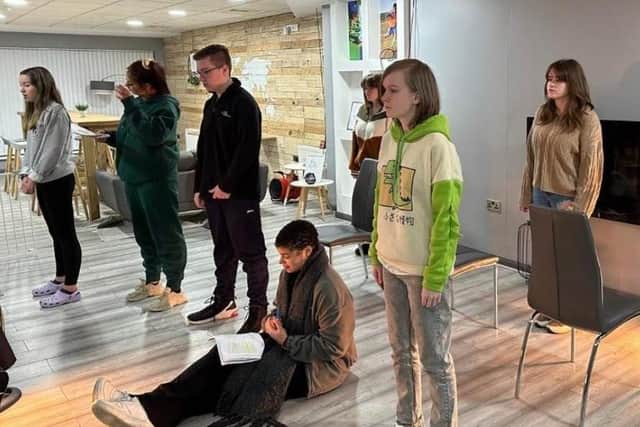 In May 2014, just months after Dan died, the DSM Foundation commissioned award-winning playwright Mark Wheeller to write a verbatim play that told his story, so other young people could learn the lessons he sadly no longer could, and make choices that would keep them safe.
Local theatre group Ever Unique Productions present the play in Portrush Town Hall on Saturday, April 1, at 7pm.
As well as telling Daniel's story through the words of Mark Wheeller's play, the young local cast have been speaking to Daniel's mother Fiona Spargo-Mabbs to learn more about Daniel and about the family's decision to educate young people on drug taking.
Directed by Martina McAfee and Hannah Reilly, this hard-hitting play is not to be missed. Age guidance: 12+ Deals with themes of substance abuse and death. Tickets are on sale now for the Portrush performance via Eventbrite