Well-known actors from stage and screen will feature in this year's live street theatre production which will use the famous City Walls as a backdrop for its reimagination of the Easter story.
The cast includes Portrush man Andrew Porter along with others including Maggie Hannon, Cal Hunter, Charlie Bonner, James Lecky and Aodhan Kehoe, with Stephen Bradley in the lead role.
Writer Jonathan Burgess says this year's production will be very different to 2022.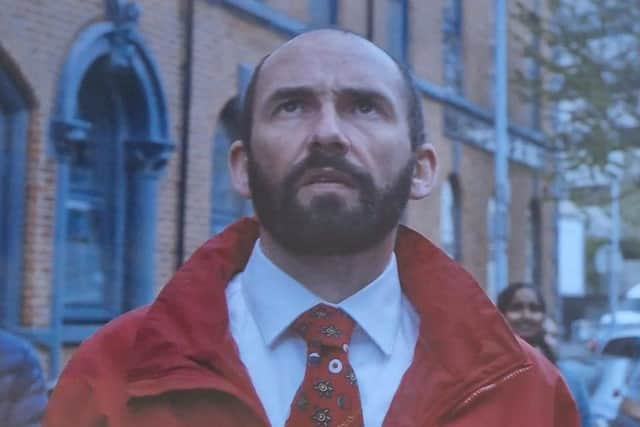 "Last year we went 'all out' after coming back from Covid, and the project – which had always been envisaged as a live performance on the Walls – became something entirely different when other media became involved.
"This year, we are making the story a little more traditional than last year and taking it back to the vision of a live promenade production around the city centre."
Archdeacon Robert Miller, one of the show's producers, said: "The play is at the heart of the project which we intend to bring back to the Walls every year. We want to create a signature event that people will travel to see.
"The project, isn't only concerned with the show, though. There are other fringe events, talks and theatre workshops which unpack the message of the Passion story and examine its relevance in today's world."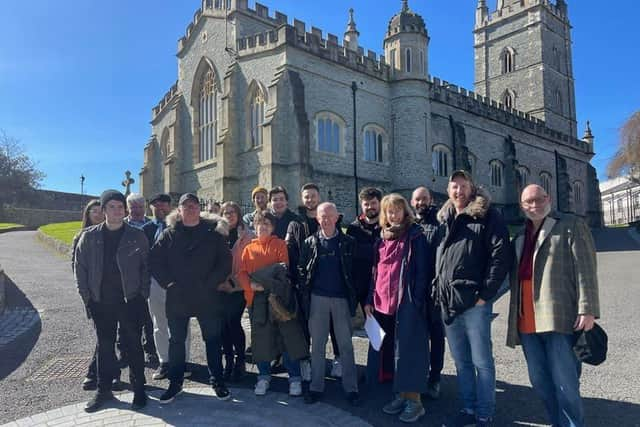 The fringe festival, on Monday, April 10, will feature a series of events at different city-centre locations. Michael Doherty MBE and Brian Dougherty MBE will lead a session on peace-building at St Augustine's Church (10am) and Archdeacon Robert Miller and Jonathan Burgess will draw the festival to a close at a symposium in the Derry and Raphoe Diocesan Centre (4pm) which will include a Q&A session about Walled City Passion.
The Passion will be staged twice daily at 12.30pm and 3.30pm on Thursday 6, Friday 7 and Saturday 8 April, beginning at the Church of Ireland Diocesan Office. Tickets for the event are on sale at the Millennium Forum Box Office on 02871 264455 or at www.millenniumforum.co.uk