The award-winning Ballywillan Drama Group is set to burst onto the stage of Coleraine's Riverside Theatre from May 26 for sixteen fabulous performances of the Northern Irish premiere of Cyndi Lauper's musical 'Kinky Boots'.
And, in an exciting first for amateur theatre in Northern Ireland, Ballywillan will make their production of Kinky Boots accessible for those who are deaf, hard of hearing or anyone who would normally benefit using subtitles on their TV, including those who are neurodivergent, or have ADHD, APS, SPD, hyperlexia, dyscalculia or anxiety.
Ballywillan, in association with The Railway Arms, Coleraine, will hold a captioned performance of Kinky Boots on Wednesday, June 7 at 7.45pm. At a captioned performance, the words are displayed on screens placed near, or on the set, to be seen at the same time as they are spoken or sung. Speakers' names, sound effects and offstage noise are also shown.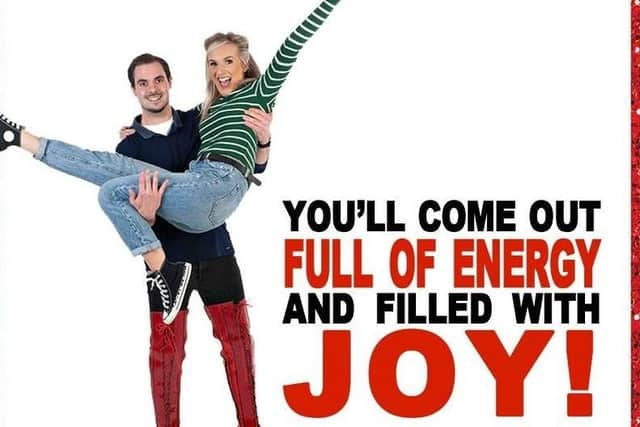 A spokesperson for the group said: "Captioning is also helpful for theatre-goers whose first language is not English, anyone who has difficulty following accents and students who are studying the text of a play.
"For Kinky Boots, we suggest booking seats in Rows U-W for optimum viewing on this night. BDG are extremely grateful to The Railway Arms, Coleraine for their generous support, without which this captioned performance would not be possible."
Based on the 2005 British film of the same name, and mostly inspired by true events, the musical 'Kinky Boots' tells the story of Charlie Price, who, having inherited the almost bankrupt Northampton shoe factory from his father, forms an unlikely partnership with cabaret performer and drag queen, Lola, in order to produce a line of high-heeled boots to save the business.
The heart warming script reinforces the musical's main message – do unto others as you would have them do unto you.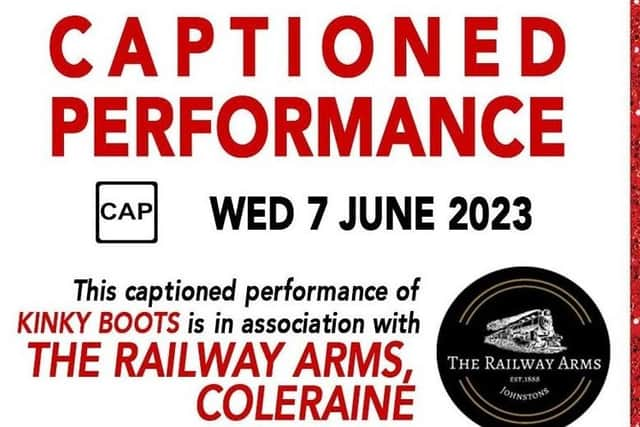 "It's not a show all about drag queens. It's a show about acceptance and love. Charlie's story is just as important as Lola's. In the process, Charlie and Lola discover that they are not so different after all," said the Group spokesperson.
A superb cast has been assembled with the show featuring Alan McClarty as Lola, Adam Goudy as Charlie Price, Chloe Freeman-Wallace as Lauren and Stevie Black as Don.
They are supported by Lindsay Nelson, Jim Everett, Una Culkin, Vicki Hogg, Patrick Connor, Clare Campbell and many other familiar Ballywillan faces making up a 40-strong company.
Another treat for audiences are the 'Angels' – six drag queens who appear with Lola in her cabaret club. These queens are wonderfully played by six of the group's most talented young men. For each performance they must undertake a two hour long metamorphosis by make-up artistes, hair and wig stylists and costume teams as these men are transformed into six beautiful 'ladies'.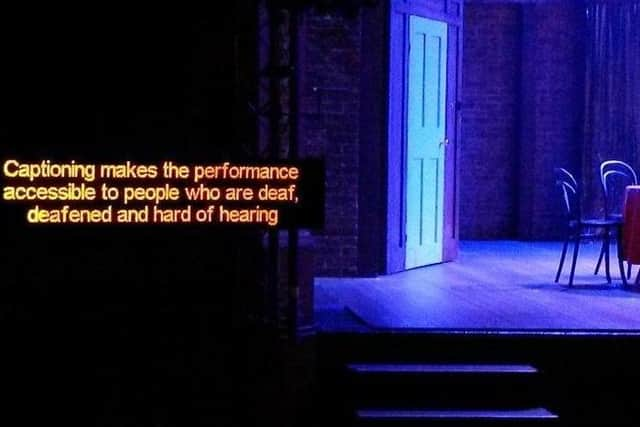 Tickets are already selling well for the run of 'Kinky Boots' from May 26 – June 10. Book online at www.riversidetheatre.org.uk or telephone the box office on 028 123 123.