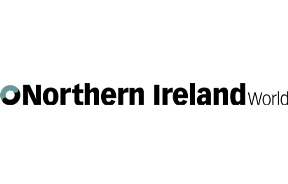 John has won numerous championships with Clann Eireann Cycling Club and is fluent in French, Spanish and Italian.
He lives in Lurgan with his wife Jo.
What do you like doing on your day off?
Coffee. Leisurely breakfast with my wife Jo. Walk my four adorable dogs - two Spaniels, two Labs. Meet my Clann Eireann cycling club teammates at 9.30am on Saturday at the clubrooms. 80 mile spin in the sunshine (I wish!) Coffee stop and a wee Mr Kipling. Film, red wine, Indian food from Aminas on William Street, my good friend Monju and his lovely wife Jackie. Fabulous food as myself, my wife and mother-in-law are all vegetarian.
What would you do with a million pounds?
A VW campervan would be great to go to the Tour de France or the Vuelta (Tour of Spain cycling race) or both every year. I would donate money to Gillian at the Doghouse Sanctuary in Banbridge and I would donate to Bike Aid for Africa run by Brendan McCartan OBE from the Phoenix Cycling Club in Belfast who revamp old bikes and send them to Africa for doctors and nurses to travel between remote and inaccessible villages.
If you could visit any time in history, which would you chose and why?
I would go to New York that fateful day in 1980 and tell John Lennon not to leave his apartment. Now, more than ever this world needs the soothing influence of John Lennon.
What is your dream holiday?
Quality time with my wife. Cycling, foreign languages (I speak fluent French and Spanish and very good Italian), sun and fine food.
Slob or clean freak? Why do you say that?
A bit of both. One tends to lapse into the other.
Your biggest fashion disaster?
Getting my hair permed not once but twice! Which is probably why it started to fall out and now I am a super aero slap head.
If you ruled the world what would you do first?
Make one day of the week meat free (Paul McCartney proposed a meat free Monday and I am in favour).
If you were an animal what would you be and why?
A Springer Spaniel - boundless energy, irrepressible, full of vitality and enthusiasm.
What's your favourite website?
www.clanncc.net and www.stickybottle.com for all Irish cycling news.
Film - La Haine. A gritty French black and white Thriller which reminds so much of the suburbs of Paris where I used to live.
Car - My wife's Nissan Juke
Book - The Hour. Micheal Hutchinson
Actor - Javier Bardem (No Country for Old Men)
Actress - Jamie Lee Curtis (Trading Places)