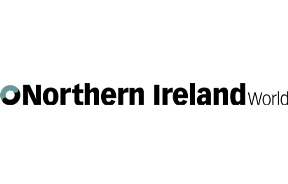 The showcase will include music from Buck Eejit, Thee Flash Guns and Going Full Retard.
Buck Eejit put on regular nights every couple of months, showcasing local bands from the punk, rock and metal scenes.
Local punks Buck Eejit, continuing to bring a varied mix to Lisburn, showcasing bands from the punk, rock and metal scenes on their regular nights in Alexanders Bar continue with something quite different this week with a night of crazy dangerous rock n roll, fuzzed up punk sounds and pure evil psychobilly.
First up, making their live debut, will be Hardcase frontman Billy Riot's new psychotic rockabilly outfit, 'Going Full Retard'. If you can, imagine Elvis, in Doctor Marten's, on the rampage.
Next up are 'Thee Flash Guns' who are well established on the local scene. This is their second trip to Lisburn with their high octane garage rock'n'roll.
The band played at last year's sell-out McComb fest and promise more of the same fuzzed up sixties influenced garage-punk they deliver so expertly.
And of course headlining the night, local punk rockers, Buck Eejit will be doing a turn.
Fresh from playing the BBA Punk Festival in Bangor last weekend with UK Subs among others, and having made their London debut earlier in the year, the band will be back in Lisburn at the weekend with their unique brand of noisy, rowdy, sing-a-long anthems.
A choice selection of sixties garage rock, rockabilly, and punk will also be played throughout the night, before and between the bands.
There will be a raffle on the night. The star prize, as ever, is a big bottle of Buckfast and other prizes of band goody bags.
Doors open at 8.30pm and admission is £5.