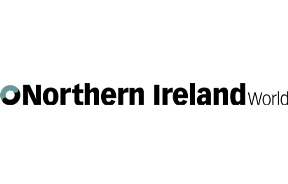 It is full of scrumptious recipes for cakes, muffins, cupcakes, puddings, breads and more! She would even love the book itself as it has beautiful pictures for every recipe and only costs £5.
"Here is one of my favourites from the book, and as I'm a mum too, I would really enjoy one (or two) of these delicious chocolate and cherry cheese cake brownies with a relaxing cup of coffee on mothers day," says Arlene Thompson, Regional Community Food and Health Manager, Sainsbury's Try Team, said.
Ingredients: 150g unsalted butter, plus extra for greasing, 1x 200g bar Sainsbury's Belgian plain chocolate, roughly chopped, 275g Sainsbury's Fairtrade caster sugar, 5 medium eggs, 75g plain flour, sifted, 1 x 300g Sainsbury's soft cheese, 200g Sainsbury's frozen dark sweet cherries, thawed.
Method: 1.Preheat the oven to 180 degrees C, fan 160, Gas 4. Grease a 20 x 30 cm baking tin and line with baking parchment.
2.Combine the butter and chocolate in a bowl set over a saucepan of simmering water and stir continuously until melted, making sure the bowl doesn't touch the water. Cool, then stir in 225g caster sugar. Beat in 3 eggs, one by one, then mix in the flour and set aside.
3.In a separate bowl, whisk the soft cheese with the remaining 50g caster sugar and 2 eggs, until creamy. Drop alternate spoonfuls of each mixture into the prepared baking tin. Using a spoon, swirl together to create a marbled effect.
4.Scatter the cherries on top and bake for 30-35 minutes. Place on a wire rack, cover with foil and allow to cool before serving.
For more tasty recipes go online www.sainsburys.co.uk