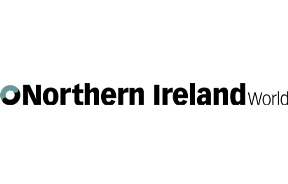 Successful candidates would become a member of his band for a one-off, spectacular performance of Political Mother: Derry~Londonderry Uncut.
The commission - which offers a fee for chosen participants - will form part of City of Culture 2013, to be performed in a new venue in Ebrington on March 8 and 9, 2013.
This performance will feature a live, 30-strong band made up of 20 local young musicians alongside 10 musicians and 16 dancers from Shechter's internationally acclaimed company in a work that has won five star reviews from major UK national papers and reached audiences of thousands as part of the Company's worldwide touring programme.
Political Mother was heralded by critics as 'a howling beast of a dance show' when it first premiered and has toured worldwide to international acclaim ever since.'
The project is looking for musicians who are seeking opportunities to expand their musical horizons in preparation for a career in the music industry, particularly those who are at the start of their career.
The Hofesh Shechter Company are specifically looking for musicians skilled in drumming, strings and electric guitar and bass.
For more information on the Hofesh Shechter Company and Political Mother: Derry~Londonderry Uncut and to register interest for the project, see:
www.liftfestival.com. Deadline for applications is this Friday, September 7, so register today!