The company has worked with the supermarket giants to secure listings for six new products under its Country Kitchen brand, which will be stocked across all the retailer's Northern Ireland stores.
They include Country Kitchen's Pasta & Fresh Pesto Salad, Couscous & Roast Vegetables, Tomato & Feta Pasta Salad, Fruity Couscous, Supergreen Salad and Orzo & Slow Roasted Tomato Salad.
Family-owned Avondale Foods was founded in 1965 by brothers Harry and Derek Geddis.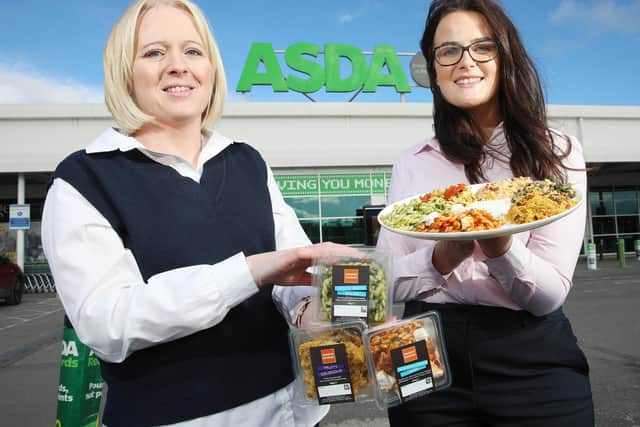 "In the early 1980s, Avondale Foods became the first company in Northern Ireland to manufacture coleslaw," explained Claire McConkey, account manager for the business.
"We are delighted to build on our relationship with Asda by expanding our range to 15 Country Kitchen products currently listed in stores.
"Being able to extend our range in Asda stores is testament to our commitment to developing new products and our focus on using the best produce in our salads from local producers – as well as incorporating much loved flavour and ingredient combinations such as feta and sun-dried tomatoes – and basil and pecorino cheese."
Cathy Elliot, Asda's buying manager for NI Local added: "It's brilliant to continue our successful relationship with Avondale Foods. We have worked hand in hand with the supplier since Asda first opened its stores in Northern Ireland in 2005.
"With the Country Kitchen brand as a firm favourite, it's lovely to see the brand grow with us and further increase its distribution across Northern Ireland."