Positions on offer at the event, which is being held at the Hilton Templepatrick from 11.00am to 3.00pm, include ground handling, security, retail, cleaning and catering.
Teams from the airport and associated partner companies including Swissport, Wilson James, Mount Charles Group and SSP will be on hand to guide attendees through the application process as well discuss salaries and related company benefits.
The newly created roles reflect confidence post pandemic as the VINCI Airports network member gears up for one of its busiest summers on record with an expected six million passengers. A new Ryanair base, the arrival of Eastern Airways and an eighth easyJet aircraft on site offering 70 destinations across the UK and Europe mean that passengers will have more choice and connectivity than ever from the airport.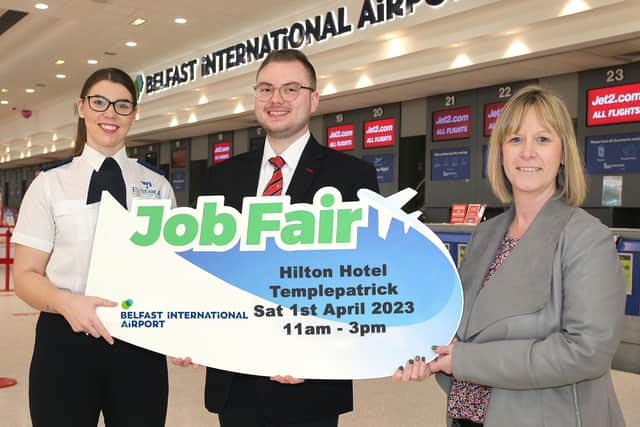 Jaclyn Coulter, human resources manager at Belfast International Airport, says: "The Airport has experienced significant growth this year with a number of new airline partners and routes, so we need to resource accordingly to support future growth and development.
"We have had a number of successful recruitment fairs since the start of the year and there are a wide variety of roles available with attractive salaries and benefits. The airport offers an exciting work environment and there are plenty of options to carve out a long-term career path within the travel and aviation sector.
"As we approach a busy summer season, I would encourage anyone who has an interest in the sector to come along on 1st April to find out more about what we can offer."