Rosnashane House had been marketing the 'Bikinis and Balaclavas' package which offers: "Cocktails and nachos on arrival. Hit our gun range for an hour of fun with several different types of hand guns and machine guns.
"Then head to be pampered in our day spa for a 30 minute treatment. Enjoy your own private unlimited large hot tub which you can use when and as often as you like. Bottle of prosecco and welcome pack with nibbles. Chinese delivered in."
However, a Sunday newspaper reported that the spa country house had apologised after complaints that the promotion was offensive.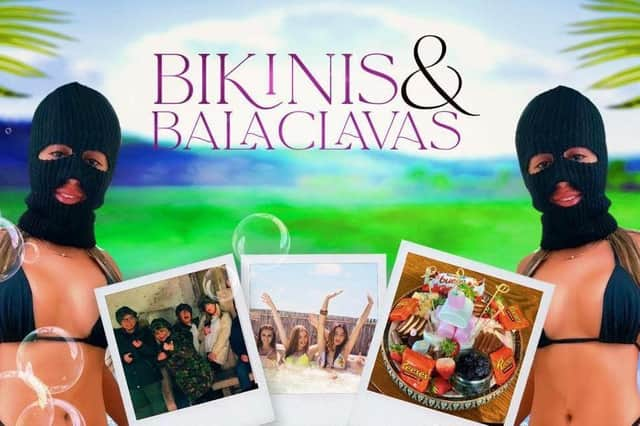 In a social media post, the spa said: "It had been brought to our attention that some people may have found our Bikinis and Balaclavas package offensive, this was in no way our intention and, as a business, we have always strived to put our guests wellbeing at the forefront of everything we do.
"This has been one of our most popular packages since it was first announced over a year ago based around our on site airsoft range. Rosnashane House is a diverse company with a team made up of members both sides of the community, in addition to supporting many fundraising events for cross community organisations. We apologise for any offence this may have caused."
However, after the post attracted almost 400 comments of support, Rosnashane then posted: "Thank you for all the support and kind reviews regarding this package, folks. It is here to stay."
The spa also ran a competition asking for customers' suggestions.

"We have now decided to rename this package. We are asking the public to have their say on a suitable name for this package. The most popular name will be chosen, and the individual who came up with it will be invited to Rosnashane House with a guest to try this package out."
The post attracted over 500 name suggestion comments with the winner being announced as 'Relax and Reload'.