The visit to Hutchinson Engineering in Kilrea, which took place last Tuesday, saw the pupils tour the sprawling factory complex, learn about the work that goes on there and speak to a former apprentice and work placement student about their experiences.
Hutchinson Engineering operates its own Welding Academy which offers anyone aged 16 or over (preferably with GCSE Maths and English at Grace C or above) a rewarding career path with the company.
The Kilrea company has made significant investments in both laser cutting and robotics. The firm works with a number of global companies and is currently involved in projects which could transform the future of net zero public transport.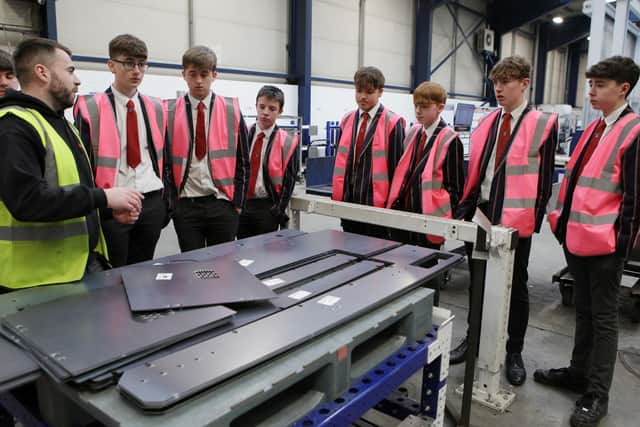 Company CEO, Mark Hutchinson said he was delighted to welcome the Coleraine Grammar School pupils to his factory and hoped the visit sparks an interest in engineering with some of the young people.
He said: "We hope to welcome a number of schools to Hutchinson Engineering in the coming weeks. We see it as a very valuable exercise in showcasing our company and the apprenticeships we offer.
"Young people may have a perception about engineering as being a traditional industry, when in reality they could find themselves working alongside robotic welders or have a
'cobot' or collaborative robot working as their assistant.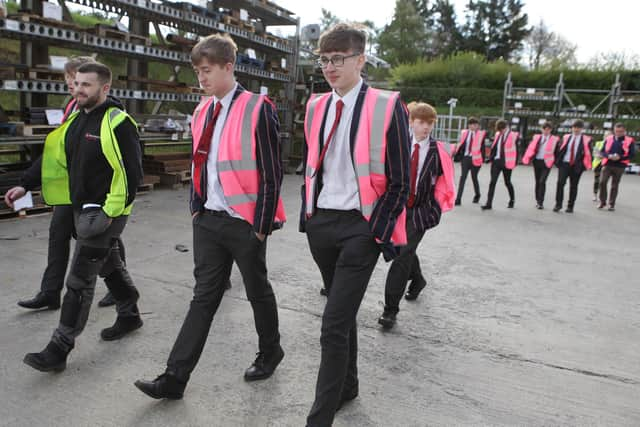 "Hutchinson Engineering is a supplier to some of the most technologically advanced machinery manufacturers in the world, so we are always at the forefront of introducing new innovations into our manufacturing processes. Even for those pupils undecided about a career in welding and fabrication, it was a useful visit as it let them see a live working environment and gave them an opportunity to ask questions.
"Hutchinson Engineering is a family business with deep roots in this community. We are proud to offer employment to local people and we see these school visits as a way of
attracting the next generation of employees to Hutchinson Engineering."
Coleraine Grammar School, Head of Faculty, Robert McGregor said the visit gave the pupils a valuable insight into the world of work.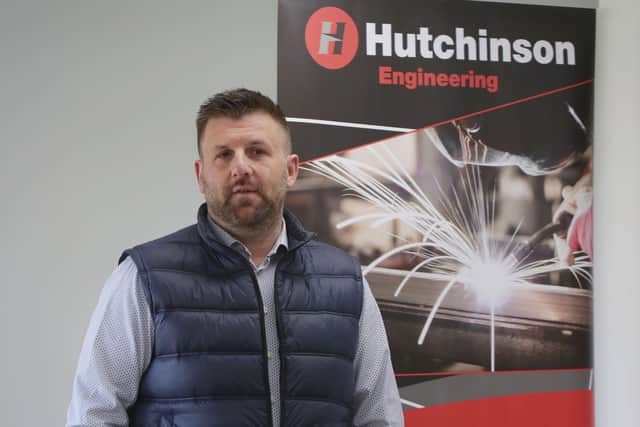 He said: "I want to thank Hutchinson Engineering for facilitating this visit, the pupils certainly found it very interesting and the tour has provided them with some food for thought when it comes to their own career paths.
"For pupils with an interest in engineering, the opportunity to visit a live working environment and to find out what is expected of employees was invaluable."
Planning is currently underway for the next round of applications for the Academy to open in June with the next intake planned for September.
Mark Hutchinson added: "We are currently putting together a programme of school visits but if there is a school we have not yet reached out to and would like to plan a visit to see our facilities, then please get in touch.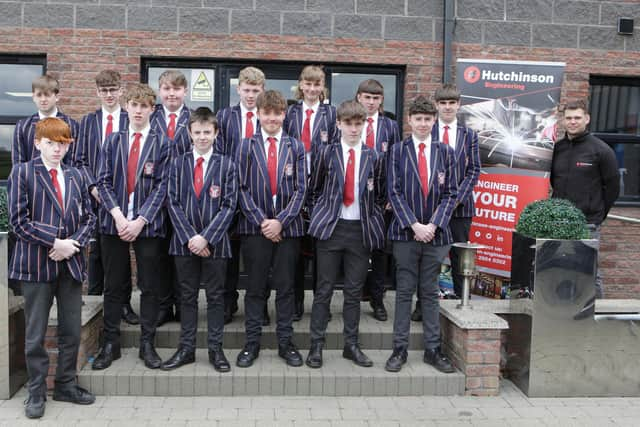 "We're excited about these visits and really see them as a great way for pupils to find out more about careers in engineering and a great way for us to deepen and strengthen our
links to the local community."