Their work took a major step forward on Friday when it was announced they have been successful in securing financial support from a £40million fund from the Advanced Propulsion Centre (APC) for late-stage R&D projects that help accelerate the UK towards a greener automotive future.
The group, which is led by Ballymena company, Wrightbus, includes Queen's University, Belfast and Kilrea-based Hutchinson Engineering along with Birmingham firm, Grayson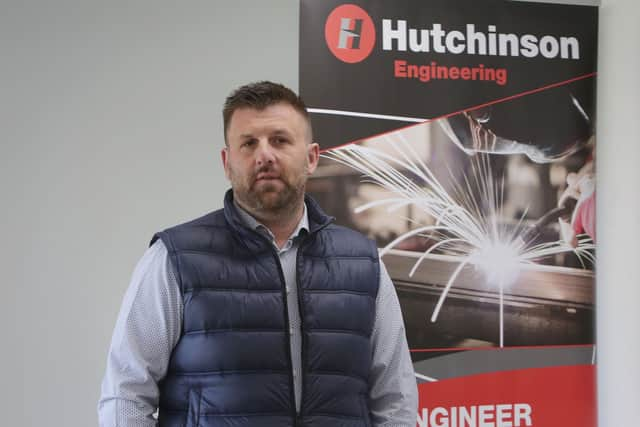 Their work is centred around developing and industrialising a universal chassis for multi-axle zero-emission buses for use in Translink's future fleets here in Northern Ireland as well as for transport providers in Singapore, Hong Kong and Australia.
Criteria for funding included the advancement of several key themes, one of which is the manufacturing processes associated with industrialising relevant net-zero technologies.
Hutchinson Engineering CEO, Mark Hutchinson said the company, which is already a key supply-chain partner of Wrightbus, is proud to be an integral part of a project which could help drive down greenhouse gas emissions on our roads.
He said: "Wrightbus is known for leading on innovation which can really help shape the future of public transport. Along with Queen's University and Grayson Thermal Systems we are delighted to be able to bring our expertise to the table for this multi-million pound R&D project.
"We are already a key supplier of large chassis fabrications for Wrightbus and we are now looking closely at the manufacturing viability of a new standardised chassis which would fit hydrogen, hybrid and electric bus fleets.
"Hutchinson Engineering has a reputation for innovation, and we are honoured to be working so closely with Wrightbus and the other partners on a project which could have far-reaching benefits for the future of public transport, not just in Northern Ireland but also around the world."
One of Northern Ireland's leading sub-contract laser cutting fabrication companies, Hutchinson Engineering is responsible for a number of project elements, including the concept and design of tri-axle vehicles alongside Wrightbus as well as articulated vehicles.
They are also reviewing designs for manufacturing efficiency and automation as well working alongside all partners in the supply-chain modelling to ensure cohesive processes should the prototypes go into full production.
APC provides funding, support and insight for the development of low carbon and net zero automotive technologies. It aims to support the UK's transition towards net zero product manufacturing and supply chain in the UK automotive sector.
Once complete, the learnings from the local consortium's project may be made widely available in order to benefit the wider UK automotive industry.
Mark Hutchinson added: "Everyone on the project team is motivated by helping to create net zero public transport. But in addition, this project has the potential to create employment, upskill workforces, bring scale and impact on the UK economy and boost the UK's automotive supply chain."