It is fully-funded by the Department for Communities (DfC) through £93k Community Support Programme funding.
In addition, the council has agreed to contribute £76,280 of reserve Covid funds held by the authority to help sustain the project. DfC funding has not been confirmed for the next financial year.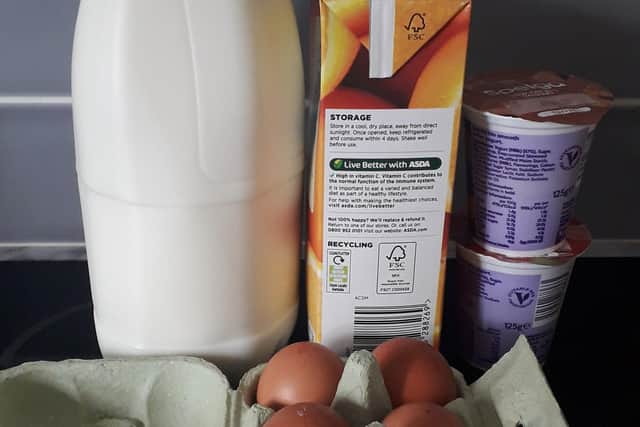 The hub will operate as a shop and will be the distribution centre for food purchases in rural areas of Ballymena as well as Larne and Carrickfergus.
The Affordable Food Club will partner with community venues to provide drop off/pick up points for an online "click and collect" service. A telephone order system will be available.
The Affordable Food Club has been stocked with food from the FareShare charity. FareShare Northern Ireland is tackling food poverty by collecting surplus food from supermarkets, suppliers and manufacturers and redistributing it to charities. Last year, it provided 87 charitable projects with enough food for over half a million meals.
Parcels Distributed
Councillors were told, to date, the club has 62 members, mostly couples and six families with five or more children. At Christmas, 60 food parcels were distributed.
Membership is offered to those in receipt of income related benefits or those on low income up to £16k. Members will be allowed to shop at the facility once per week.
An affordable cafe will also operate on the premises providing hot food and sandwiches at a "nominal price" and free tea/coffee, toast and soup as part of the council's Warm Space Charter.
Councillors were told previously: "A social supermarket will offer food at a cheaper price through a membership scheme with a wraparound service provided to address challenges faced by customers regarding food provision.
"It is intended that this will provide a long-term solution in a dignified manner rather than short-term provision."
Five social supermarkets funded by DfC opened in Northern Ireland in 2018 also with food supplied by Fareshare. These were located in Lisburn, Coleraine, Strabane, West Belfast and Londonderry.
Michelle Weir, Local Democracy Reporter