Cranswick Country Foods Ballymena invests in its workforce of the future with new on-site apprenticeships
Cranswick Country Foods Ballymena has started the Cranswick Academy to train apprentices in-house as part of its commitment to investing in its workforce of the future. Find out about the opportunities on offer.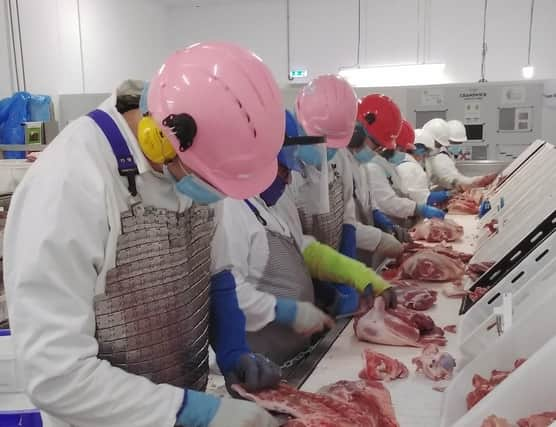 They are not only supporting the NI Apprenticeship Awards by sponsoring the agricultural section but are also launching the Cranswick Academy to train staff in-house.
Six new apprentices started butchery training at the Ballymena site in September, where they will learn about the business as well as skills for their future jobs.
More apprentices have also started their training for technical as well as maintenance roles, where they will work towards relevant higher level food science and electrical and mechanical qualifications with Northern Regional College.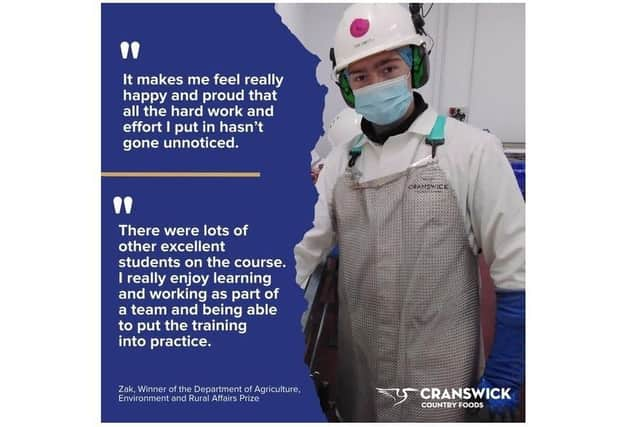 HR manager Gareth Millar said: "Our biggest assets are our workforce and we put a strong emphasis on growing and developing our team of employees – and apprenticeships are a great way to do that."
Quality has been at the core of Cranswick's business ethos since it was started by a group of hardworking pig farmers who joined forces to mill their own feed in 1975. They could hardly have imagined how their journey would take them from strength to strength, though shrewd investment and organic growth.
Expanding into food production in the early eighties, they became the first company to offer a true farm to fork offering. They now supply quality assured food to most of the major supermarkets and are developing state-of-the-art facilities, which will help them to lead innovation as one of the UK's leading fresh food producers.
Leading them into the future, their Second Nature initiative has set ambitious goals to deliver sustainable global food systems and reach net zero by 2040. All of their eligible manufacturing sites have already been certified as carbon neutral and they have reduced edible food loss and waste by 61% since 2017, powered coldstores by renewable grid electricity and become a founding member of the UK Plastics Pact to help eliminate single-use plastic packing.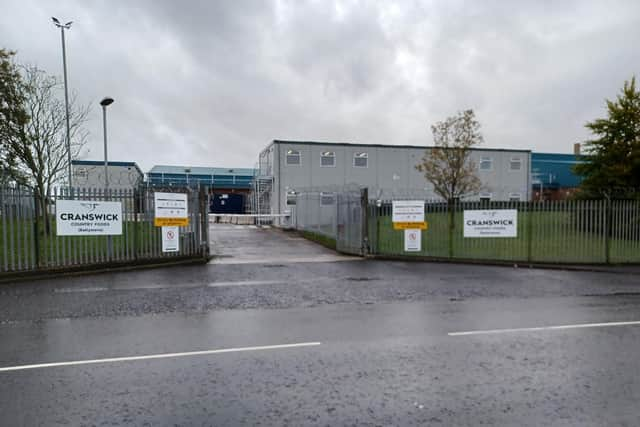 As many as 435 permanent staff and another 45 agency staff are currently employed at Cranswick's Ballymena site.
Gareth added: "We recognise hard-working, loyal and committed employees in driving careers forward, not just their qualifications. We want people who make a difference to the company from the ground up."