Four special guests attended an anniversary coffee morning at the premises on the Littlebridge Road.
In 1923, Frank and Isabella Smith opened the shop selling basic goods from a small building, and 100 years on, their daughters Mary and Dymphna Smith, aged 99 and 97 years, and their brother Colum visited the store to relive memories and celebrate the milestone.
They were joined by John Devlin who purchased the business in April 1999 which was fondly known as 'John's shop' before being taken over by the current owner, Oliver Tallon.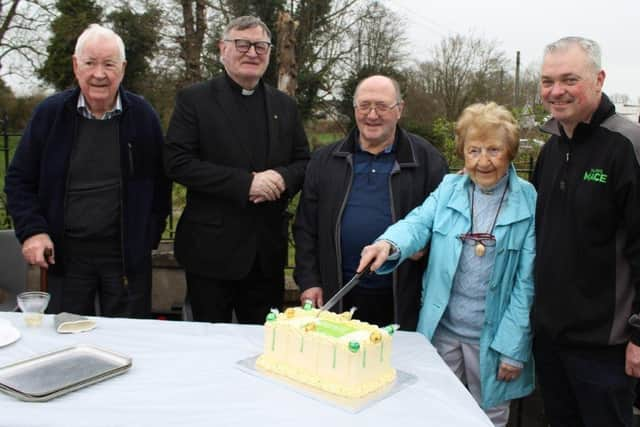 Retailer Oliver Tallon said: "The shop has a long history in the village, belonging to the Smith family from 1923 until 1988, with Colum helping in the shop as a child and then taking over when his father retired. The Smiths sold the shop in 1988 and it was operated for ten years by Peter Duffy, before John Devlin bought it. John then served the local area for over 21 years, before I took over the store on 1st November 2020 and convert it to a MACE.
"I was delighted to welcome our guests of honour Mary, Dymphna, Colum, and John to the store to celebrate the anniversary and their contribution to the longevity of the business in Moneymore. It was also great to see two of our long term and valued suppliers join us for the celebrations – Mervyn Wilson from Wilson's Freshways and Joshua Lawrence of Lawrence's Cake Shop in Magherafelt – plus many of our loyal shoppers pop by.
"The store continues to be a valued part of the community and I am looking forward to serving our customers for many years to come. Who knows, perhaps the store will be here in another 100 years!"
It's an incredible achievement for a small rural store to be still going after a century in business, and a good time was had by all those attending reminiscing about the past and looking forward to what the future will bring.