Limavady leader in rapeseed culinary oils wins with Ireland's top food stores Dunnes
Broighter Gold Rapeseed Oil has signed a deal with a leading retail chain that could result in a significant business growth in the important Republic of Ireland marketplace.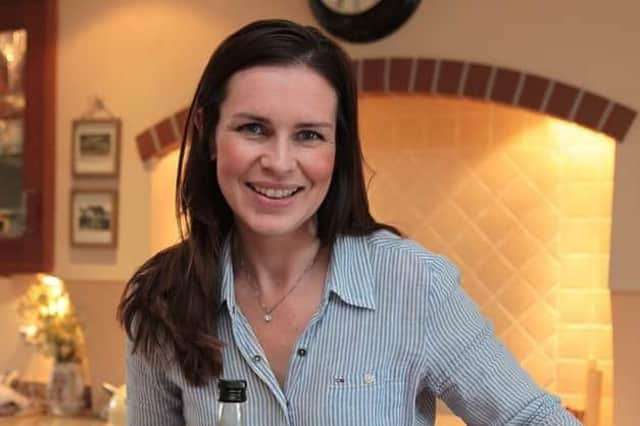 The company, which is run by husband and wife team Richard and Leona Kane from their family farm, Broglasco, at Myroe, has secured a deal with Dunnes Stores, the Republic's biggest food retailer.
The artisan producer's award-winning single estate, cold pressed culinary oils will feature under the top retailers Simply Better, a premium range of food and drink, in 142 stores across the island.
Manager director of the rapeseed oil operation, Leona, commenting on the deal, the company's biggest in the Republic, said: "We are really thrilled to be working with Dunnes. They have a wonderful reputation of working closely with small producers. As a result, we are very excited for our future and the sustainability of what we can do going forward.
"The team at Dunnes has been amazing to work with from the very start. Dunnes has always been on hand to help with the paperwork, their systems and any queries we have had. As with all of our supermarkets, being a small producer is very different than for a larger company with greater resources, especially in terms of administration.
"They were quick to realise that we would need more time to get the first order out due to our smaller bottling line. For Broighter Gold, this is another great partnership. Having our family farm and name in their prestigious Simply Better range of premium foods makes us very proud as a family and a business."
The orders, Leone continues, are "significant" and have led to the company to expand its current warehouse and invest in another semi-automatic bottling line that will increase production.
"The new machinery will be commissioned shortly and will take a lot of pressure of our team. It will be a huge jump in respect of turning around and delivering our orders faster going forward," added Leona.
The significant increase in orders will also see the farm's oilseed expand, meaning it will be growing nearly 200 acres. It has also meant new employment opportunities in the near future. Recruitment is already underway for the additional employees required to step up production of multi-award-winning rapeseed oils.
"This week we will start the interview process for more staff in our bottling lines and also on the farm. We currently have a great team that has been with us for many years. We really hope that this business will be good for them too, and that they will enjoy seeing the new lines being commissioned, hopefully to make life easier for them too," she added.
The listing is the outcome of discussions with Dunnes during the year. A team from the market-leading retailer visited the farm in February and were impressed by the operation, especially the pressing, processing and bottling on-site.
"We believe they really liked what they saw in terms of our farming ethos, especially the way we look after the environment, how we only grow one single variety from seed on the farm and have total control over the whole rapeseed oil process."