Local insurer's support for Ashes to Gold helps keep vital services going for the community
NFU Mutual Agents and their Causeway staff have nominated local charity Ashes to Gold to receive a donation of more than £6,440.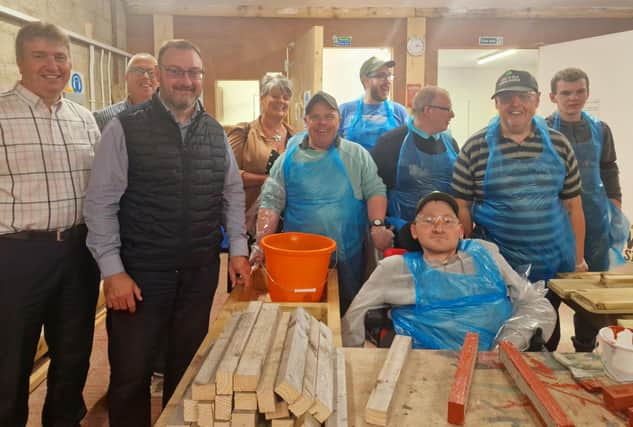 The Agency Giving Fund forms part of NFU Mutual's £3.25m funding pledge for both local and national charities in 2023, to assist with recovery from the pandemic and to help tackle the impact of the rising cost of living.
All NFU Mutual Agencies, with more than 295 offices nationwide, have been given the opportunity to nominate local charities to receive a share of the fund.
Based in Coleraine, Ashes to Gold delivers services that promote positive mental health, including programmes for adults with learning disabilities. With an ever-increasing demand for such services and funding at an all-time low, the donation from the NFU Mutual Agency Giving Fund will make a huge difference to the charity.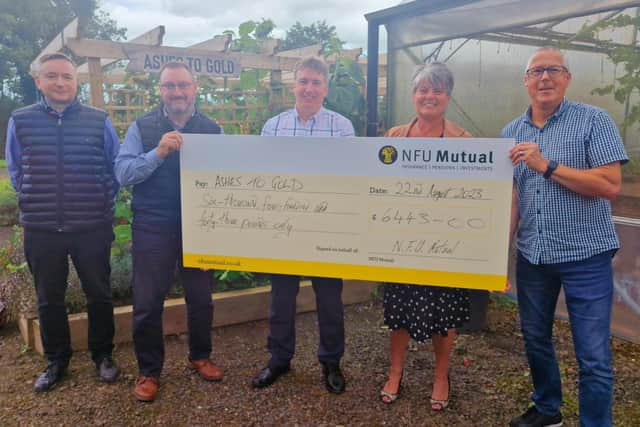 "The number of people who use our services is at its highest to date, so this donation is greatly appreciated. We are aware of the great work NFU Mutual does to support local projects and we feel extremely humbled the Causeway agency has chosen Ashes to Gold to receive this wonderful contribution," said Peter Finch, Ashes to Gold Charity Manager.
"We have used a portion of the funding to build a new toilet block and changing room and we are very pleased to have the opportunity to improve the facilities for our users."
In addition to the donation, representatives of NFU Mutual also visited 'Grow' for a tour of the food produce project site that encourages the community to grow their own food in a sociable and supportive environment. The group from Mountfern Adult Centre was busy in 'The Workshop' recycling and upcycling furniture, however they took time out to chat with Ian Gregg, Robert Calvin, and Sheelagh Wynne from NFU Mutual.
Ian Gregg, Senior Agent at the NFU Mutual Causeway Agency, said: "Here in NFU Mutual Causeway we believe that Ashes to Gold is a very deserving charity, working in the much-needed area of mental health. It was great to visit the garden, see the polytunnel, and most of all the timber workshop to witness the great camaraderie of the team who were present. Well done to all involved with this very worthy and necessary work."