Plans for the proposed Merrow Hotel & Spa development on the Ballyreagh Road, Portstewart are continuing to move forward, according to the company behind the project.
Vivienne Gilholm, director of C&V Developments, said: "We have made great progress with the application and are pleased to have received positive responses from all statutory consultees. Therefore, the council planning department will soon be in a position to make their recommendation to the planning committee."
With the planning application having been submitted in October 2016, C&V Developments remain committed to making the hotel a reality: "We have encountered setbacks along the way, but we still believe this is a special project that will bring so much to the Causeway area, and we're committed to making it a reality so it can be enjoyed by locals and visitors from around the world.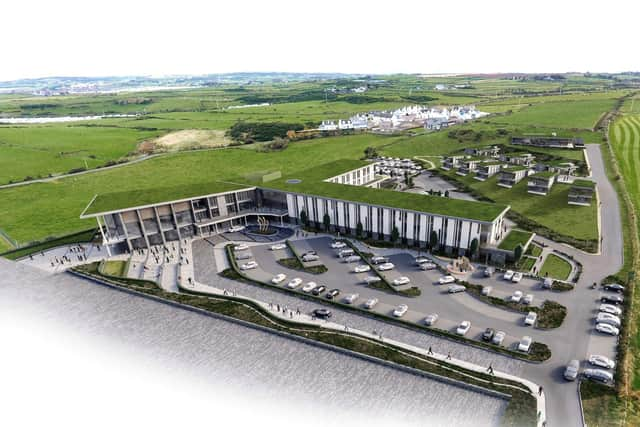 "Frustratingly for us certain aspects of the project have been misrepresented at times, including a question around ratepayer-owned land. The land in question was never sold and is still owned by the ratepayer, we simply have an easement for an access over the land; and the valuation was supported in court by two independent valuations.
"The total investment involved is over £20 million and the hotel & spa will sustain over 100 jobs. It will include 119 rooms, two restaurants, a spa and conferencing facilities for up to 350 people. Anticipated guest spend is £5.5 million, which will help support the local economy.
"We're very proud to be bringing those opportunities to Portstewart and the surrounding area and we're overwhelmed by the continued support from locals and businesses alike."
Vivienne recognises the potential that the area and the people have to offer, adding: "Having grown up in Portrush I know the north coast is a special part of the world with great people and big ambitions. With the Merrow Hotel & Spa we are excited about contributing to the growth of the area and its success for many years to come."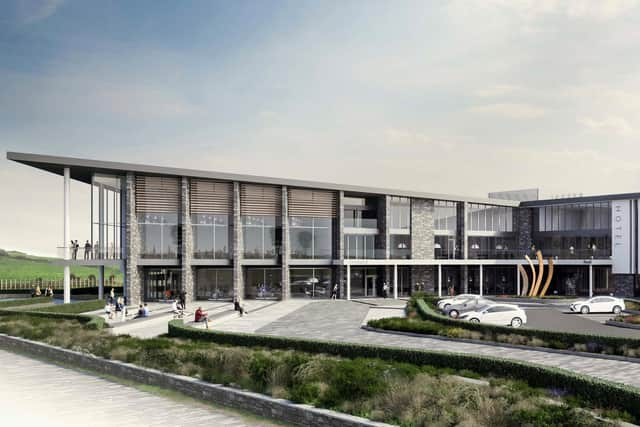 Given it's location on the North West 200 start finish line, it is fitting that the Merrow Hotel & Spa will become the new home for the NW200 team, and will also offer exhibition space for the world famous road race. Mark Donnelly of C&V Developments, added: "When planning the hotel, we wanted to come up with a concept that not only reflects the natural beauty of the north coast, but also one that respects the rich heritage in the area. I think we have achieved that, and for us it is very exciting that we will provide a home for the NW200 team and help ensure their success and tradition is celebrated. Not unlike us, the race has had challenges to overcome, but I am delighted to see that the 2023 meeting is not only going ahead but will feature the world's strongest field of international road racing talent.
Subject to planning approval, C&V Developments are keen to open the hotel & spa as soon as possible. Donnelly added: "Subject to all necessary consents, our ambition is to have the Merrow Hotel & Spa open as soon as possible. We believe it will become a valuable part of the local area and tourist offering, and we want it to be enjoyed by everyone who lives on and visits the north coast. That is of course all dependent on achieving planning approval, which remains our full focus at this time."