Radius Plastics, based at the Halfpenny Valley Industrial Estate on Parkview Street just off the Portadown Road, has been in the town for around 50 years.
A new planning application submitted by Christmas aims to create an industrial and storage development including: part change of use of existing factory from storage and distribution to manufacturing.
-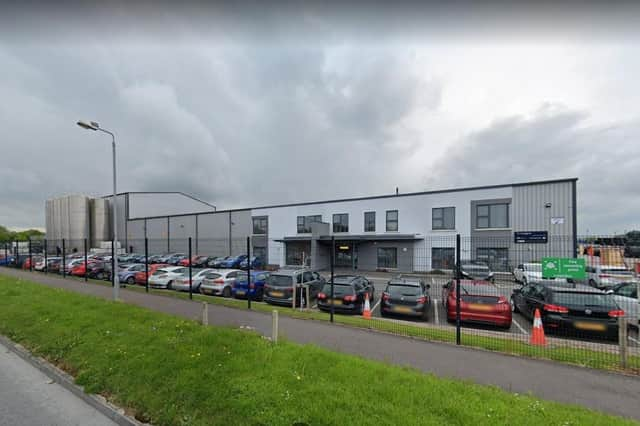 -
It also has applied to erect an extension to its existing factory, erection of a detached storage and distribution warehouse as well as an extension of the site to provide external storage space and HGV parking plus all associated plant, parking and site works.
Though based in Lurgan the firm has international customers from across Europe and beyond.
Established in 1969 Radius Plastics has developed and manufactured innovative plastic pipeline solutions for the gas industry and these solutions are now commonly used in the water, wastewater, energy and power, district heating and telecoms sectors.
The news has been welcomed by Sinn Fein MLA John O'Dowd who described it as 'excellent news' for Upper Bann.
The MLA said: "It is excellent news that this move at the Halfpenny Valley Industrial Estate is expected to deliver a major jobs boost for Upper Bann.
"This is the second major redevelopment proposal by a long-standing company in Upper Bann which has been announced recently, along with the submission of a pre-application notice by Glanbia Cheese Ltd for a redeveloped site at its Magheralin base," the Sinn Fein MLA said.
"These proposals will hopefully unlock local expertise and skills to boost local industries, create jobs and grow our economy, which is very much welcome, especially during the current cost-of-living crisis.
"It is also great news for our young people of Upper Bann. There should be an incentive for the younger generation to stay at home rather than seeking employment elsewhere, and the delivery of more well-paid jobs in our area could not come at a better time," said Mr O'Dowd.