Under Errigal Group proposals revealed today (Tuesday) the redeveloped site – next to The Junction Retail and Leisure Park in Antrim – is set to span more than 1.7M sq ft of warehouse and distribution space.
The southern part of the park is currently home to several distribution centres including BathShack, Fastway and Sports Direct and the plans will see a number of these centres refurbished as well as over 900,000sq ft of new build space and a rooftop solar farm.
Once completed and operational, the proposed new development has the potential to create over 1,000 jobs in the area, plus another 200 jobs during construction.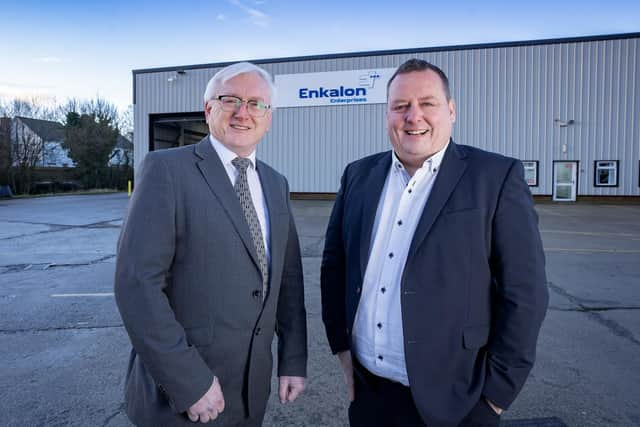 Subject to pre-application discussions which are due to begin on January 24, this proposal represents a significant increase in floorspace and investment in the borough and wider area.
Cormac McCloskey, joint managing director of Errigal Group, said: "When it was first built, the Enkalon Business Park was one of the largest and most modern industrial parks in Europe and made a significant economic contribution to the local area. Our aim is to revitalise the site, restoring it to its former glory and bringing it up to date with the latest technology and design."
Ambitious Plans
The announcement comes on the back of the annual Northern Ireland Economic Conference, hosted recently in Antrim, where Antrim and Newtownabbey Council's chief executive, Jacqui Dixon outlined its ambitious plans for achieving £1bn investment and the creation of 2,500 jobs in the area by 2025. Errigal's development plans are expected to contribute significantly to these objectives.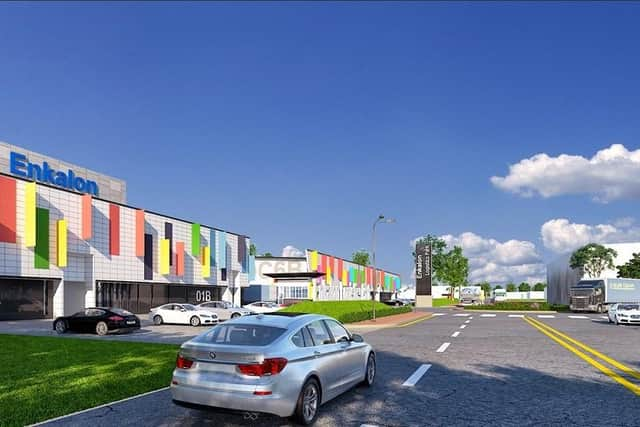 Located close to the M2, the park is likely to attract local and international businesses alike, and the potential economic boost for the surrounding area is considerable.
Damien Treanor, joint managing director, Errigal Group, said: "Development of the park will create 200-plus construction jobs and an additional 1,000 jobs for the local community once complete. We look forward to working closely with the council members and local stakeholders over the coming months to bring these plans to fruition."
Errigal acquired the Enkalon Industrial Estate in April 2019 and since then has carried out £2m of additional upgrade works. The site as it stands is fully leased to key tenants as warehousing, distribution and showroom space. The company has also set up an off-site manufacturing unit to service construction projects in Ireland, the UK and mainland Europe. The site currently employs over 400 people across all the business units with the number projected to grow in 2023.
A community drop-in consultation will take place on Wednesday, February 15, 1:00pm – 7:00pm, at Holiday Inn Express, Ballymena Road, Antrim. Additionally, a virtual consultation will run from Monday, January 30 – Friday, March 10.
Find out more: www.AntrimBusinessParkConsultation.com