It follows the purchase of a sizeable portion of the site of the town's Caterpillar plant.
The 193,000 sq ft of industrial/warehouse space acquired by Randox, referred to as 'The South Campus', had a price of £325,0000 when it went on the market.
A Randox spokesperson said: "Randox have ambitious plans for development and growth and are at the forefront of diagnostic innovation, both nationally and internationally, to drive essential improvements across healthcare.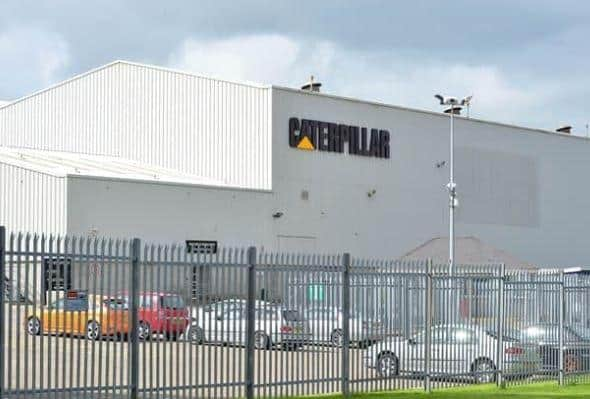 "We're excited by the acquisition of our Larne site, which will play an integral role within our vibrant life sciences infrastructure."
A spokesperson for Caterpillar added: "A portion of the Larne site was identified as surplus real estate and was advertised for sale in early 2022. This sale is now complete.
"Caterpillar Inc continues to operate two sites within Northern Ireland providing more than 1,000 employment opportunities across Larne and Springvale, Belfast. The Larne facility designs and manufactures Cat Power Solutions for key business sectors including data centres, construction, mining, healthcare, utility and other industries.
"Springvale produces major component subassemblies including axles and transmissions for Cat® articulated trucks as well as other oil and gas applications."
In September 2022, Caterpillar confirmed that over 80 jobs were set to be axed at the company's Larne plant following a downturn in demand for one its products.
This announcement followed confirmation from the firm in November 2020 that up to 700 production, support and management positions could go, primarily at the Larne manufacturing plant.