The 7500 sq. ft Tea Factory is the brand-new HQ for the company and is 100 percent powered by Solar and renewable energy.
The new purpose-built 'Tea Factory' has allowed the company immediately to double its manufacturing and warehousing capacity, bolstering distribution and allowing for continued growth and expansion into 30 countries worldwide.
Turning 18 years old this year, Suki Tea now has a dream, state of the art factory to help the team continue delivering excellence for its wide customer base. The new factory provides the perfect creative space for innovation in blending and recipe creation, and a dedicated tea-rista training room for all customers.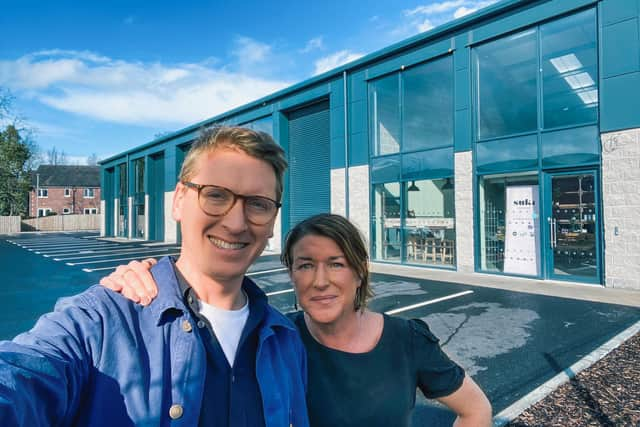 Suki Tea co-founder, Annie Irwin said: "In 2019, we set ourselves a number of environmental targets and we're thrilled to say that moving to our new Tea Factory this spring has brought us another step closer to achieving these by eliminating our Scope 2 emissions seven years ahead of schedule.
"The new move is an important step in our commitment to sustainability and the environment, and we are proud to be leading the way in the tea industry."
As part of the investment, and in line with the business' own development, Suki Tea has also offered employees additional specialised training and development opportunities.
Co-founder Oscar Woolley added: "As we celebrate our 18th year in business, this new premises is a fantastic opportunity for SUKI to continue to grow.
"Moving from three business units to one purpose-built factory allows us to make our production processes and logistics more efficient, expand our product offering and create new jobs.
"Our mission has always been to create a community of loose-leaf tea drinkers across the globe, and we're pleased that with continued investment into our facilities, our equipment and our team, we can remain at the forefront of the loose-leaf tea industry in the UK, Ireland and around the world.
"A special thanks must also go to all our customers and partners whose loyalty and support has brought us to this momentous step in our journey. What started as an idea between friends has grown beyond our wildest dreams – and we're raising a cup to everyone who has got us here!"