The Toome based firm recently secured glazing packages for the new Northern Regional College campus in Ballymena for main contractor Heron Bros; a new lifeguard station and library in Bettystown for Cumnor Construction; the refurbishment of the Collcutt Building, Fenchurch Street in London, being delivered by ISG, and an internal package for a high-end refurbishment project in London for their sister company Mivan.
These contract acquisitions are among others secured during Topglass most successful sales quarter to date.
Topglass managing director, Mark Mitchell said: "These projects represent more than just a positive order book for us, they are indicative of the direction we want to take as a business and the scope of works we are capable of fulfilling.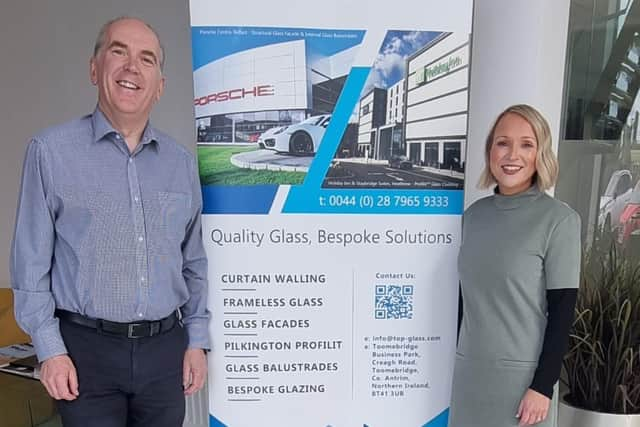 "Our customers and business partners have expressed a need for contractors, with our capabilities, to take on these types of projects and so we have positioned ourselves in the market in response to that.
"At Topglass we are all about providing solutions and these circa £1 million projects we are securing and successfully delivering reflect this core value."
"Naturally the consistently positive pipeline of work we are seeing filters through to our production and operations resulting in a recruitment drive with vacancies in our factory and estimating departments."
Topglass is part of the Rathbane Group and a sister company of MJM Marine, a leading international specialist in cruise ship refurbishment and Mivan, one of Northern Ireland's best-known fit-out businesses working in the luxury land and marine sectors across the world.