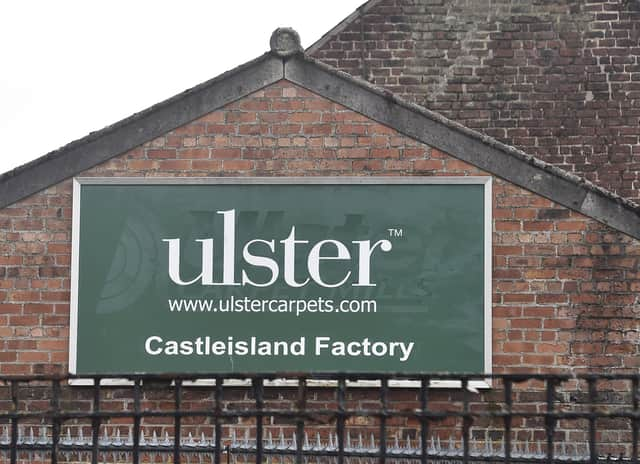 In a statement the company said that the impact of Covid was behind the step, particularly the downturn in the cruise ship sector.
The statement said: "Following a thorough review of the company's business prospects due to the impact of the pandemic, Ulster Carpets regrets to announce that up to 70 jobs are at risk within Northern Ireland.
"The company has commenced the formal consultation period with the trade union and has been in full communication with all employees. The business review remains ongoing and we hope to fulfil the vast majority of potential redundancies through our voluntary process.
"The review covers all staff levels within the company and affects all parts of the group across the world.
"The core business of Ulster Carpets is heavily dependent on the hospitality and cruise ship sectors and this is the direct cause for the need to reduce operations.
"Whilst the retail business has recovered well the onerous restrictions placed on international air travel is likely to impact our key markets for the foreseeable future.
"Ulster Carpets remains fully committed to the development of an advanced manufacturing facility at its headquarters in Portadown."