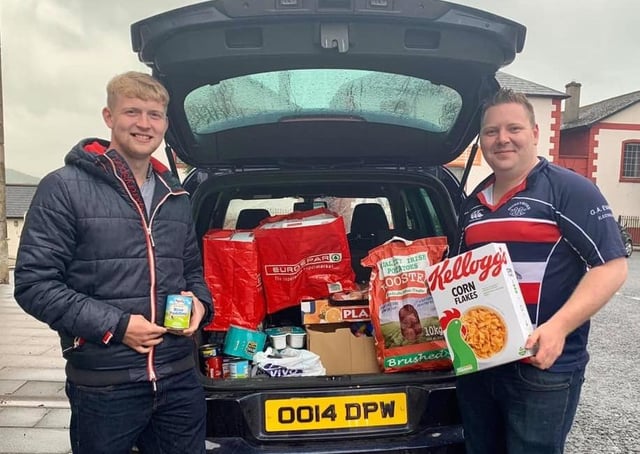 Moneymore YFC
This year, the current YFCU president, Zita McNaugher has encouraged members to donate to their local food banks.
Zita said: "This Christmas will be a Christmas like no other. I have no idea at this point what restrictions will be in place for Christmas 2020 but what I do know is that families and people across Northern Ireland will need food.
"This year more than ever some families will struggle to put even food on the table over the festive period and I believe that by us working together and donating to our local food banks we can really make a difference in our local communities this year."
Zita continued: "Thinking of this year's theme of 'R.O.A.R.I.N.G Twenties' where the N is for neighbours and G is for giving, this year I would like you to donate to a local food bank.
"Food banks need lots of different items and to help out your local food bank, get in contact with them and they will tell you what they maybe need you to focus on. Some food banks also need essential hygiene items, not just food."
The YFCU president concluded: "Hopefully by working together we can really make a difference to those who need some help and support this Christmas. I have no doubt that we can pull together and make a difference and I'd like to thank you all for you in advance for your generosity.
"And let's work together to spread some Christmas cheer."
All members are instructed to follow government guidelines when taking part in the appeal.