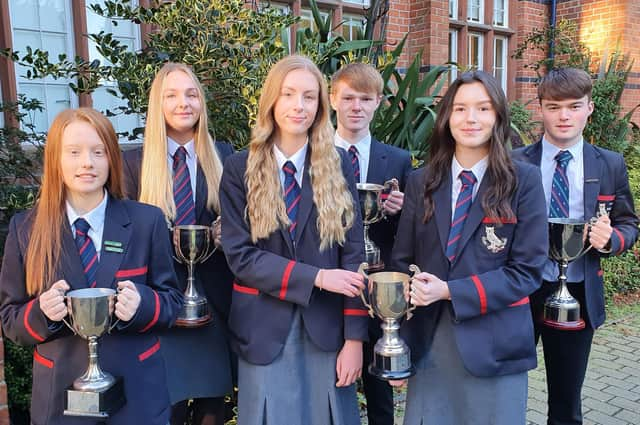 9 photos of Lurgan College Speech Day 2022
Kyle McCallan, Headmaster of Lurgan College, has paid tribute to several staff who have left the college as well as successful pupils.
Published 1st Nov 2022, 16:30 BST
Mr McCallan paid tribute to Mr Robinson's 17 years of service to the college and also Dr Nicola McKee also leaves after 18 years as Vice Principal for Pastoral Care.
Tributes were paid to Mr Fin Lappin who left after 27 years to become Vice Principal for Pastoral Care at Portadown College and Jill Gough who has left after 38 years of service.
Pupils' achievements in academic and sporting aspects of the College were also praised.
Here are some of those who enjoyed success.