Carla Lockhart: Re-opening of schools must be top priority
The reopening of schools should be at the top of the priorities list when the NI Executive meets next week to re-evaluate the Covid restrictions, Carla Lockhart has said.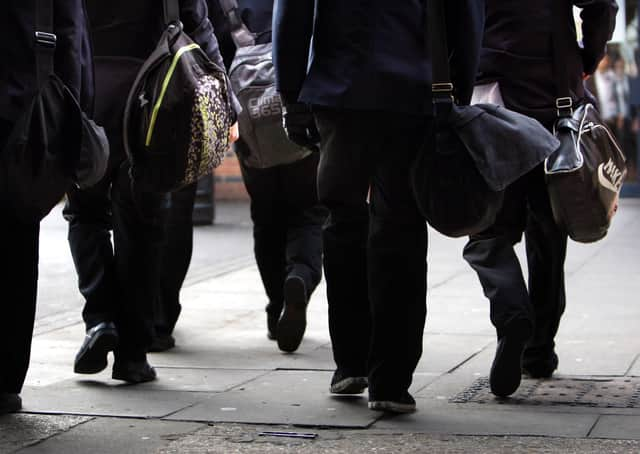 DUP MP Carla Lockhart wants the return to school to be top of the priority list when the NI Executive meets to re-evalute the current lockdown measures
Mrs Lockhart, the DUP MP for Upper Bann, said the blanket closure was not sustainable while many children were not progressing as they should in the home-schooling environment.
"Pupils need face to face teaching," Mrs Lockhart said.
"While some children adapt well to home-schooling, it must be remembered that for many children and young people they will not be progressing in their education as they should be or need to be.
"Many parents are still working with limited time to support children, Internet provision in some areas is a hindrance, those with special education needs are not supported as they need to be.
"There is also a significant cost implication of homeschooling that is a lot for households to bare."
Mrs Lockhart said that the personal an social development of children is also important, and added: "With all this in mind we need to see the Executive make school reopening the highest priority.
"Particularly in relation to primary schools, the impact on the R rate was always minuscule. So now with the overall R rate under one, it is unsustainable to keep primary schools closed.
"These children have sacrificed enough to help the fight against Covid but now is the time for the executive to put these children's interests at the top of the priority list."
Mrs Lockhart went on to say: "Scotland is moving towards reopening for some primary school children later this month. Northern Ireland should do the same at the start of March.
"Ahead of this we should be looking to vaccinate teachers, school staff and those transporting children to school, and making schools as safe as possible. This can be done, and should be done."
In December 2020, Education Minister Peter Weir said his main priority "has always been to protect our children's education, mental health and well-being".
Mr Weir said: "I am mindful of the impact the pandemic is having on our children and young people, particularly those who are vulnerable and from disadvantaged backgrounds.
"We have a high number of vulnerable children in Northern Ireland, for many of these pupils school is a safe haven and closing schools will immediately deprive them of this safe space."
Meanwhile, there have been another 12 Covid-19 related deaths in Northern Ireland, the Department of Health have revealed.
Their latest dashboard confirms that the death toll in Northern Ireland is now 1,943.
The dashboard reveals that nine deaths took place within the last 24 hours and three more outside that time period.
Another 296 people have been diagnosed as having the virus in Northern Ireland.