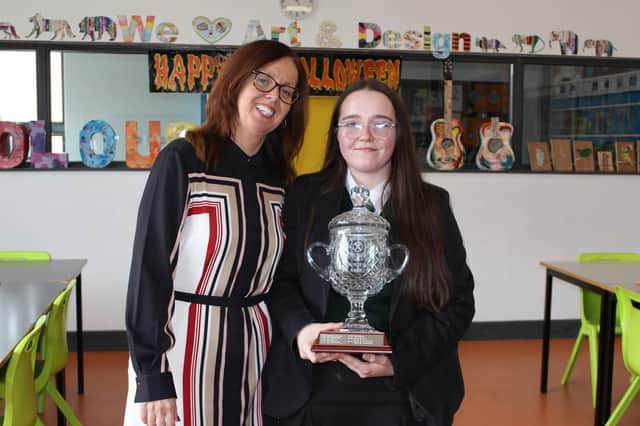 Celebrations at St Patrick's Academy as students receive their awards at the annual prize day
Pupils, staff, family, and friends gathered at St Patrick's Academy in Lisburn recently for the school's the annual prize day.
Published 10th Nov 2023, 15:55 GMT
Updated 10th Nov 2023, 15:56 GMT
Principal Mrs McCann, said: "We proudly gathered to celebrate and share the many triumphs and attributes of our brilliant students at our annual prizegiving.
"At a time of great challenge and unrest in the world it is so important to take the time to focus on the positive and today we acknowledge our future leaders, innovators and trailblazers, for it is the pupils whom we celebrate today that will lead us to a better future.
"We would like to thank our guest speaker Ciara Brolly. Ciara is a past pupil and she currently is an Associate at the prestigious Wilson Nesbitt solicitors.
"It was a great honour to hear about her inspirational journey, especially as we have students keen to follow in her footsteps.
"A fantastic day of celebrations – well done to all our pupils, past and present, who received awards for their results and achievements."