The Benvardin Road school is celebrating after winning the GEM (Going the Extra Mile) category at the recent Families First NI awards ceremony.
Staff from the school attended the awards ceremony which took place at the Titanic Suite in Belfast – and the winning didn't stop there!
The school posted on their Facebook page: "Our school was firstly awarded 'The Gem Award' for the Co. Antrim school that goes the extra mile for its pupils.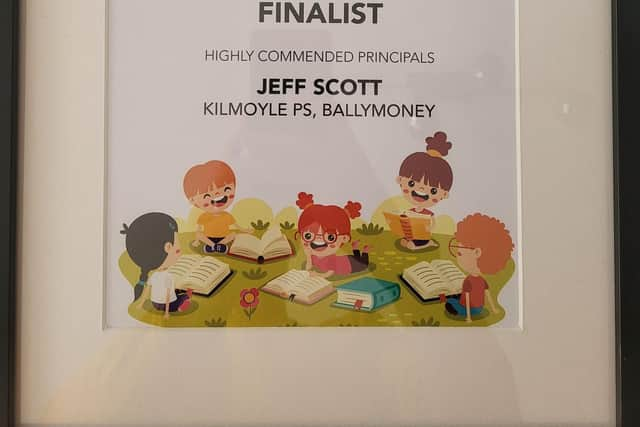 "Our principal Mr Scott was next awarded the 'Highly Commended Principal' award in the NI Principal of the Year category.
"Finally, as a school we were absolutely delighted to be awarded one of the two headline awards of the night, winning 'The NI Outstanding Support for Pupils' award. Special mention must also be made to our P3/4 teacher who won Best Dressed Female on the night.
"As a school community we are absolutely delighted to receive this recognition for the great work of our school and we want to thank all families, and the local school community, for all your encouragement, support and the extremely kind comments that you submitted over the last number of weeks.
"A huge thank you too for all the staff at Kilmoyle who work tirelessly everyday to support the pupils of our school. They deserve each one of these prestigious awards. What an amazing team!"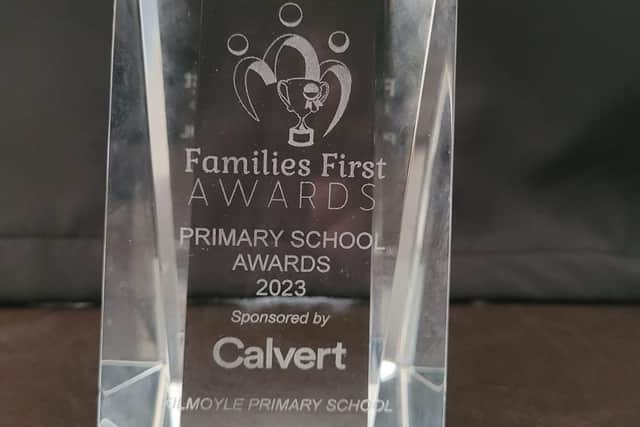 The school has been flooded with messages of congratulations including one which said: "So well deserved. You make us all so proud to be able to say we have a connection to Kilmoyle Primary School."